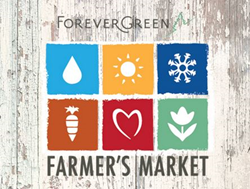 "Through our new Build and Buy program, we are able to offer our premier legacy products at a significant discount," said Craig Smith, General Manager of ForeverGreen.
Pleasant Grove, Utah (PRWEB) November 19, 2014
ForeverGreen Worldwide Corporation (OTCBB: FVRG), a leading direct marketing company and provider of health-centered products, today announced it will market its meal replacement products, Thunder(TM) and Fixx(TM), in the company's new catalog, Farmer's Market.
Thunder(TM) is a meal replacement powder made with ForeverGreen's 24K Chocolate(R), organic whey protein, vitamins, minerals, enzymes, apple fiber and a variety of probiotics. The 72 calorie per serving powder is low-glycemic and sweetened with honey crystals. Thunder(TM) can be combined with water, milk, soy milk or rice milk to create a nutritious shake. Each container of Thunder(TM) consists of 60 8-ounce servings.
Fixx(TM) is another meal replacement powder meant to curb appetite. It is organic, chocolate-flavored and blends vitamins, minerals, antioxidants, probiotics and protein as well as fruits and vegetables. The powder can be combined with water or milk for a meal replacement shake. Fixx(TM) is packaged in single-serving packets, and each Fixx(TM) box comes with 14 packets.
ForeverGreen launched a preview of its new catalog, Farmer's Market, at the company's most recent fly-in event. The full 2014 catalog, incorporating both new and established products, will be released soon.
"Through our new Build and Buy program, we are able to offer our premier legacy products at a significant discount. While our core business will continue to surround our envelope products, BeautyStrips, PowerStrips and SolarStrips, our other products will continue to provide significant health benefits at a reasonable cost. Thunder and Fixx can be used as meal supplements or meal replacements," said Craig Smith, General Manager.
ForeverGreen Worldwide Corporation develops, manufactures and distributes an expansive line of all natural whole foods and products to North America, Australia, Europe, Asia and South America, including their new global offerings, PowerStrips, SolarStrips and BeautyStrips. They also offer Azul and FrequenSea(TM), whole-food beverages with industry exclusive marine phytoplankton, the Versativa line of hemp-based whole-food products, immune support and weight management products, Pulse-8 powdered L-arginine formula, TRUessence(TM) Essential Oils and Apothecary, 24Karat Chocolate(R) and an entire catalog of meals, snacks, household cleaners and personal care products.
Forward-Looking Statement
This press release contains certain forward-looking statements. Investors are cautioned that certain statements in this release are "forward-looking statements" and involve both known and unknown risks, uncertainties and other factors. Such uncertainties include, among others, certain risks associated with the operation of the company described above. The company's actual results could differ materially from expected results.