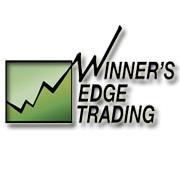 If you have a long-term vision for building wealth, then this is definitely for you
Melbourne, Australia (PRWEB) April 26, 2013
The highly anticipated Forex product called the Quiet Time Trader has just been released on the Winner's Edge Trading website. The system's ability to automatically execute successful trades from a team of specialists allows it to be easily used by professionals and novices alike. Forex expert and owner of Winner's Edge Trading Mr. Casey Stubbs says, "If you want to copy trades from a system that's consistently shown profit, then this new product is what you're looking for."
It's generally known that trading can be the source of massive profits, but can also lead to major losses. This financial dichotomy is what often stops people from entering the market because they're unsure why, when and how to place a trade.
Thankfully, technology has reached a level where it can be programmed to replicate the strategies of the most successful traders in the market. The aspiration for those wishing to build a winning Forex trading portfolio based on the movements of profitable traders has now come to fruition.
The group of traders at Winner's Edge Trading have devoted years to educating and assisting others on how to prevail in the Forex market. Their newly released product Quiet Time Trader "ticks all the boxes for those looking for a hands-off approach to trading," says Mr. Stubbs, an authority in the Forex industry.
He goes on to say that "the Quiet Time Trader will automatically copy trades into your account, even if you don't have a MT4 platform open." It's this highly advanced and systematic process that allows traders to "save both time and effort without lifting a finger."
The Forex company owner says his determination to help fellow traders was a result of "knowing myself how difficult trading can be and I'm now in a position to help." He also openly remarks that Winner's Edge Trading "is a business, so when we find a method that can help other traders as well as create another stream of cash flow for us, it's a win-win for everyone. That's why it's all systems go for the Quiet Time Trader program."
In addition to the newly launched Quiet Time Trader program, Mr. Stubbs' website also offers valuable resources for both beginner and astute Forex traders. Located in the blog section of his website, Mr. Stubbs' team offers advice on everything from budgeting to complex Forex trading strategies.
As part of Winner's Edge Trading's long term goal to help fellow traders, they've launched a new product which takes the stress out of trading the Forex market. The Quiet Time Trader is fully automated and copies trades from successful traders as they happen. Mr. Stubbs makes a final remark about the innovative program, "If you have a long-term vision for building wealth, then this is definitely for you."
To learn more about how to profitably trade the Forex market using the Quiet Time Trader system, please visit: http://www.winnersedgetrading.com/quiet-time-trader.
About Winner's Edge Trading
Winner's Edge Trading is a group of Forex traders dedicated to triumph over challenging markets. Found in 2009 by Mr. Casey Stubbs, the company's creation was the end result of his passion for helping others.
Mr. Stubb's previous career in the military compliments the discipline required to be a successful and profitable trader. His passion for teaching enables him to pass on those valuable skills to his clients. To learn more about Winners Edge Trading, click here.