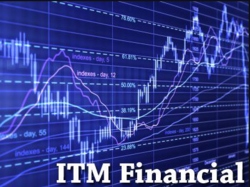 When you know where everyone else is going to put their money ahead of time, you can make a nice profit.
Boston, MA (PRWEB) March 20, 2012
It didn't take long for the phone to start ringing in Curt Dalton's office. As soon as his small software startup company had released its data analytics software that could find new trends, niches, and ideas from around the world based on what people were talking about online, the same question kept coming. "Can you use your software to predict stock market or Forex (#forex) trades before they happen?"
"That was by far the number one interest of clients using the software." recalls Curt. "We introduced a way to use data analytics in real time to see new trends before they happen, so why can't get do it with stock market or Forex market conversations."
With over $50,000,000 being invested by private equity companies, hedge funds, and investment banks, studying social media and search volume to see how it affects stock prices and investments is one of the hottest trends in 2012. "There are a few hedge funds using Twitter information right now and they are beating the S&P by a few percentage points each year. We feel our system, at ForexSocialSignals.com is much more of a complete picture since we use information from over 55,000,000 sources, including Twitter, Facebook, Google, Digg, Stumble, forums,forex blogs, and bulletin boards." adds Curt.
The ITM Financial software scans and digests millions of pieces of data every 24 hours in order to find patterns, or early indicators, that a stock or FOREX trade is about to happen. The early signals are then run through a 13 step algorithm to verify if the fundamentals and traditional research would support such a move based on current information. If the system see that a traditional analysis supports a trade or position, and that the Social Sentiment Index (SSI) also supports a movement, then the software will give out a signal to its clients. "The system works on a very basic psychological principle, herd mentality. "says Curt. "After the crisis of 2008, asset classes started moving more and more in unison, as that trend has continued, you can make a lot of money if you know where the herd is going, and get there first".
The project, which was started over 6 years ago, was known as the Internet Time Machine project. The software was set up to find patterns of words with growing frequency of occurrence, yet also having a low set of search or pay per click results. "We took the supply and demand equation from Economics and applied it to the written Internet." adds Curt. The systems advanced crawlers and SPAM filtering algorithms also power the new search engine, NowRelevant.com. The search engine is set up to show you everything about a given subject over the past two weeks, with no shopping or spam links in the results. Investors began using the engine to gauge recent activity on a subject, and that is when the company stepped in to develop the Social Sentiment Index , a Forex signals services that uses traditional analysis as well as internet trends and conversation.
"They system has been running well now and can usually pick a trade or trend movement with about 62% accuracy. Anytime you can start getting above 55-56% you know you will make money." Curt adds. "We give anyone that is interested our two free Forex indicators to test out for no charge, and that gets people to think a different way about investing.. Once they see the power of getting ahead of the herd, they signal service is almost automatic after that.."
Recently launched additions to the software include a trade copier for forex position traders, as well as a new video training course on how Forex trading works and how social signals are getting interpreted in real time financial markets. "The new software an d launch has really impressed our clients and investors, so the sky is the limit for growth and results now." added Curt.