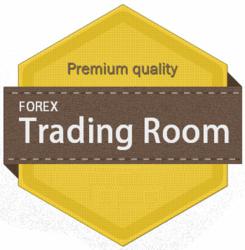 The trading room gives members extreme value because they have access to pro traders for hours on end each week
Melbourne, Australia (PRWEB) June 19, 2013
The Winner's Edge Trading group has just launched their coveted Forex Trading Room, which is now available through a subscription service. The live forum allows both beginner and experienced traders to converse, observe and copy tactics executed by the room's hosts. Proficient Forex trader and owner of Winner's Edge Trading Mr. Casey Stubbs says, "The trading room gives members extreme value because they have access to pro traders for hours on end each week, as well as other resources like videos and email updates."
Even the most studious trader can have moments of insecurity or uncertainty. Typically being a solitary profession, day and intra-day traders don't usually have the benefit of accessing other skilled traders to analyze the market, talk forex trading strategies and or review outcomes.
The expert team at Winner's Edge Trading recognized this social need and have put together a solution which is available by subscription, called the Forex Trading Room.
Starting at 8am Eastern time in the USA each Tuesday, Wednesday and Thursday, Mr. Stubbs says "we cover the potential trades for that session and will trade live with our members until about 10am, or whenever the profits stop."
The company Director says it's during this time period that "the market is most liquid and volatile, which means it has the best potential for profits."
Mr. Stubbs goes on to say that his Forex Trading Room is not only about copying the trades of his professional hosts, but "Once joined, subscribers will be presented with a video that fully explains our intra-day strategy, because we want everyone to know what they're doing, not just follow us blindly."
The live online forum allows Winner's Edge Trading hosts to share their charts, thoughts and trades with its members. "Our aim is to teach people how to be a profitable trader," says Mr. Stubbs.
He further adds, "Of course, we don't want subscribers to miss anything, so with multiple hosts on board, all questions can be answered and trades explained in detail."
The trading room allows its members to "look over the shoulder of successful traders and to copy trades week after week." The membership also provides regular updates via email and social media for when subscribers aren't in the room.
Since their beginnings, Winner's Edge Trading has assisted fellow traders in becoming better at what they do. Now by making their Forex Trading Room available to members, they're giving direct access to their high level of expertise. Mr. Stubbs makes a final remark, "Our goal is to lead our clients to profits, consistently. And accessing this trading room is a sure-fire way to do that." Click here to find out more about Mr. Stubbs' Forex Trading Room.
About Winner's Edge Trading
Winner's Edge Trading is a group of Forex traders dedicated to triumph over challenging markets. Found in 2009 by Mr. Casey Stubbs, the company's creation was the end result of his passion for helping others.
Mr. Stubb's previous career in the military compliments the discipline required to be a successful and profitable trader. His passion for teaching enables him to pass on those valuable skills to his clients. To learn more about Winners Edge Trading, visit http://www.winnersedgetrading.com/.