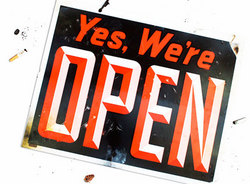 Our "Sit Back and Relax" technology, allows a user to stream the news they want to their browser without refreshing.
New York, NY (PRWEB) June 7, 2010
Veteran forex enthusiasts can attest first hand to the mind-boggling evolution that has taken shape in the forex trading industry since the late 90s. There are uncanny amounts of people who have blogs and websites dedicated to providing and interpreting forex trading news.
ForexNewsMachine is an innovative news portal. The website combines multiple forex news sources which the user can subscribe to creating their own unique blend of commentary that would normally be unavailable from other commentary websites. Once a user's subscription is setup, the users stream will update every time a new article has been posted, automatically. Another feature in the stream is our popularity feature. The user can view the most popular articles which update as a new article is posted in the stream.
Forex News Machine was built primarily to give traders the timely news they need from various sources on the internet, in one easy to use website. Simple as that!
About Forex News Machine
Forex News Machine was established in order to provide the best possible web portal, covering specifically the Forex markets. With a strong grounding in the latest Internet technology, Forex News Machine has developed portals that provide the retail customer with a simple yet functionally rich online surfing environment. Forex News Machine is especially proud of its "Sit back and relax" technology, which allows a user to stream the news they want to their browser without refreshing.
With a solid background in the financial markets and unheralded programming capabilities Forex News Machine provides both novice and experienced traders all the Forex News from the big boys so you don't miss a thing!
More information about Forex News Machine can be found at http://www.forexnewsmachine.com.
# # #