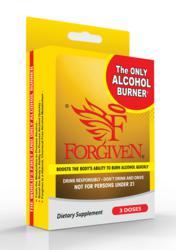 We're thrilled to add Love's to our growing list of retail outlets
Atlanta, GA (PRWEB) August 01, 2012
Forgiven, exclusively distributed by RH Laboratories, is now available at all Love's locations across the country. The chain is present in 38 states with over 260 individual locations.
Single doses of Forgiven are available for purchase at both the diesel and regular petroleum counters, providing high visibility and easy access to the product for all Love's customers.
"We're thrilled to add Love's to our growing list of retail outlets," says Joshua Maurice, President of RH Laboratories. "It's a great, family-owned company and we're honored to work with them in our quest to make Forgiven available across the country."
Other retailers already stocking Forgiven include CVS, Duane Reade, GNC, Circle K, and 7-11.
About RH Laboratories
RH Laboratories manufactures RockHard Weekend, an all-natural male sexual performance enhancer as well as Pandora, an all-natural sexual enhancer for women. RH Laboratories is constantly using innovative techniques to promote their products not only as supplements but also as a lifestyle. In addition to the products RH Labs manufactures, they are the exclusive distributor of Forgiven, the world's first alcohol metabolizer. Beginning Fall 2012, RH Labs will also be the exclusive distributor of Dr. Laura Berman's Intimate Accessories for the Food, Drug, and Mass channels.
About Forgiven Bottling Group
Chas Aday and TJ Lavin formed Forgiven Bottling Group in 2009. Their product, Forgiven, is the first and only product on the market that has been shown to increase the rate at which the body processes alcohol. In the initial clinical trial, the average increase in metabolic rate was over 500 percent. The product's proprietary blend of all-natural ingredients includes organic acids, amino acids, vitamins, and herbs that increase the body's metabolic rate while restoring the necessary amounts of essential vitamins and nutrients.