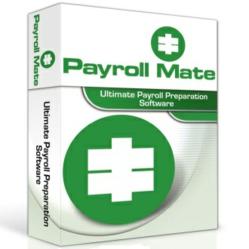 Payroll Mate takes the complexity out of filing New York NYS-45 forms. The in-house payroll software comes with an easy-to-follow wizard, which guides the user through the process of generating and printing this important payroll form.
New York, NY (PRWEB) November 22, 2011
Real Business Solutions, Inc., a leading provider of payroll software is helping New York small businesses, accounting professionals and payroll service providers comply with the changes to New York NYS-45 form introduced by the New York State Department of Taxation and Finance.
Payroll Mate takes the complexity out of printing and filing New York NYS-45 forms. The in-house payroll software comes with an easy-to-follow wizard which guides the user through the process of generating the form. The user has the ability to modify any figures or values that were auto populated by Payroll Mate, based on the checks already entered into the software. The user can modify employee name, social security number, quarterly unemployment insurance total wages, quarterly unemployment insurance taxable wages, quarterly withholding taxable wages, annual gross wages, quarterly withholding state tax, quarterly withholding Ney York city tax and annual total tax withheld.
Each quarter, New York employers who are subject to both unemployment insurance contributions and withholding tax must complete Parts A, B, and C of form NYS-45 (Quarterly Combined Withholding, Wage Reporting, and Unemployment Insurance Return).NY employers who are subject only to unemployment insurance contributions must complete Part A and Part C, columns a, b, and c. Employers subject only to withholding tax must complete Part B for each quarter and Part C, columns a, b, d, and e, on the final quarterly return filed for the calendar year.
Payroll Mate makes doing New York payroll easy, smooth, predictable, and of course affordable through a set powerful and flexible payroll management capabilities that allow small businesses to operate smarter and save money.
Payroll Mate supports exporting payroll data and payroll checks into other accounting software products through the "General Ledger Export" report. Users can map different payroll items defined inside Payroll Mate payroll software to corresponding general ledger entries inside their accounting or financial software like Peachtree or Microsoft Office Accounting. Users have the ability to export detailed payroll information to general ledger and not only the payroll check totals. Payroll Mate also comes with a dedicated export wizard for Intuit QuickBooks and Quicken software.
Visit http://www.realtaxtools.com/ to learn more about Payroll Mate and to download a free payroll software trial.
About Real Business Solutions:
Established in 2003, Real Business Solutions is an industry leader in providing small business payroll software, 1099 software and W2 tax software solutions for 2012, 2011, 2010 and before. Real Business Solutions products are used by thousands of businesses, tax professionals, non-profit organization, and government agencies all across America. Real Business Solutions was founded in Illinois in 2003. The Company's mission has been to provide powerful and great value software solutions coupled with high quality customer service. Through this website small businesses and accounting professionals can find and download software to manage payroll, report payroll taxes, print W2 Forms, Print 1099 Forms, eFile 1099, electronically file W2 forms, print checks and prepare payroll forms like 941, 940, 944, W-2, W-3, California DE-6 , California DE-7 , Texas C-3 , Texas C-4, New York NYS-45, Illinois 941 and Illinois UI-3/40.
# # #