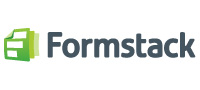 Indianapolis, Ind. (PRWEB) November 30, 2011
Formstack, the leading online form builder, is on pace to receive more than 19.8 million submissions in 2011, a 61% increase from 2010. To continue building on its success, the tech company has also increased its staff to a total of 12 full-time employees, doubling the amount from last year.
In response to the additional team members, Formstack has been making the necessary changes to assure the company's growth. Within the past year, Formstack has launched more than 20 new features and product enhancements, increased to 23 third-party applications, updated its free trial to cater to new customers and implemented a new customer support system. Initiatives designed to create a better product and enhance user experience.
"Building a stronger relationship with our customer base has always been a high priority for us," said Chris Byers, CEO of Formstack. "This past year, while growing our team, we've made some aggressive changes to better that relationship. And ultimately, I think that is what will continue to move our business forward, increasing our user base, our submissions and essentially allowing us to improve our product."
By increasing its staff and features, the team hopes that the growth will allow for ongoing improvement to not only its form builder, but also its impact on how organizations collect and manage data in general. Also, as its user base increases to more than 100% per year, additional features and integrations plan to be released more frequently.
Formstack currently offers its service in 110 countries to multiple organizations including businesses, nonprofits, schools, web designers, and others. You can learn more about Formstack by visiting http://www.formstack.com or by contacting Breena Fain at 317-809-2297 or breena(at)formstack(dot)com.
About Formstack
Created in 2006, Formstack is an online form builder that has become a leader in creating, managing and hosting online forms. Formstack provides businesses of all types and sizes an easy-to-use form building tool to easily collect and manage data. Users can embed forms directly into their website for quick lead capture. For more information about Formstack, or to read more about its features, please visit http://www.formstack.com.
###