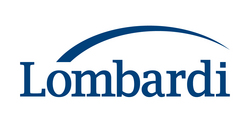 Lean: The New Business Technology Imperative.
Austin, TX (PRWEB) September 30, 2009
Lombardi®, a leader in business process management (BPM) software, today announced that relocation leader SIRVA, Inc. will be speaking at Forrester's upcoming Business Technology Forum 2009. Lombardi is a Gold Sponsor of the two-day event, which will be held on October 8 - 9, 2009 at the Marriott Downtown Chicago Magnificent Mile in Chicago, IL. The theme for the Forrester event is "Lean: The New Business Technology Imperative."
Mr. Erik Keller, CIO at SIRVA, Inc., will be presenting a 'Guest Executive Forum' entitled "One CIO's Perspective on Where BPM Fits." The case study session is scheduled for Thursday, October 8, 2009, from 2:25 - 2:55 p.m. CDT. During the session, Mr. Keller will highlight the company's corporate initiative to drive improvement and institute change into their core business. He will also discuss how SIRVA uses BPM as a mission-critical technology, and offer practical insight to help attendees determine if BPM is a fit for their business challenges.
During the conference, Lombardi is hosting a networking reception for all attendees in the Technology Solutions Showcase. The reception will be held on Thursday, October 8, 2009, from 6:00 - 7:15 p.m. CDT. Lombardi staff will be available throughout the conference to demonstrate its award-winning BPM product portfolio. To review the Forrester Business Technology Forum 2009 conference agenda, visit: http://www.forrester.com/events/eventdetail/0,9179,2383,00.html?sTab=agenda.
About Lombardi
Lombardi is a leader in business process management (BPM). We offer award-winning BPM technology and services to help our customers, partners and government agencies around the world succeed with their process improvement initiatives.
Lombardi is behind some of the largest, most successful BPM implementations in the world. Our customers include AARP, Aflac, Allianz Group, Applied Materials, Aviva Plc., Banco Espirito Santo, Barclays Global Investors, Chiquita Brands, Dell, Financial Services Authority, Ford Motor Company, Hasbro, ING Direct, Intel, Jaguar Land Rover, Mirant, National Bank of Canada, National Institutes of Health, OAD Groep, Pfizer, PHH Arval, SIRVA, Symantec, UCLH, Wells Fargo, Yale University and numerous governmental agencies. For more information, visit http://www.lombardi.com.
Lombardi, Teamworks are registered trademarks and Teamworks Process Optimizer, Teamworks Portal, Teamworks for Office, Teamworks for SharePoint and Lombardi Blueprint are trademarks of Lombardi Software, Inc. All other company/product names and service marks may be trademarks or registered trademarks of their respective companies.
###