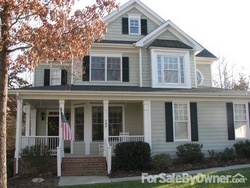 likely to be a mobile or manufactured home.
NEW YORK (PRWEB) May 28, 2008
In its "Profile of Home Buyers & Sellers" report, the National Association of Realtors claim that the median price of a "for sale by owner" home is $180,000, and that homes sold without a real estate agent are "likely to be a mobile or manufactured home."
"For too long, interest groups representing real estate agents have flooded the marketplace with questionable data on 'for sale by owner' homes to discredit this method of selling a home and protect agent commissions," said Greg Healy, Vice President of Operations of ForSaleByOwner.com. "The truth is that homes in a wide range of prices are sold 'for sale by owner' because all consumers want opportunities to save on paying commissions.
"Data shows that 20 percent of the marketplace is 'for sale by owner.' This will only trend upwards as people learn that an agent isn't needed to buy or sell a house. Last year agents took in an estimated $55 billion in commissions, a 52% increase from 2000 levels. In today's tough housing market and challenging economy, we believe that it's important for consumers to understand that selling 'for sale by owner' is a tremendous opportunity to save a significant amount of money."
In addition, studies from Northwestern University and Stanford University have found that "for sale by owner" consumers are as effective at maximizing the sales price of their homes as agents and, when taking commissions into account, actually get more money for their home.
About ForSaleByOwner.com
ForSaleByOwner.com (http://www.forsalebyowner.com) is the nation's leading for sale by owner website. Since 1999 ForSaleByOwner.com has saved home sellers more than one billion dollars by providing premium Internet marketing services, real estate guidance and information, as well as live customer support, to help customers independently sell their own homes. The company offers a wide range of advertising and real estate resources, modestly priced from $89 to $899. In contrast, a person selling a $300,000 home through a real estate agent would be charged a 6% commission fee and pay approximately $18,000. Prospective homebuyers can browse the ForSaleByOwner.com database of properties at no charge.
MULTIMEDIA GALLERY http://www.businesswire.com/cgi-bin/mmg.cgi?eid=5695965