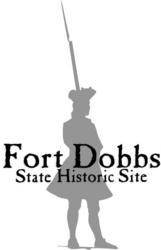 This will be an exciting event for the whole family
Statesville, NC (Vocus) April 6, 2010
Thrill at the pageantry of arms and roar of cannons at Fort Dobbs 250th signature "War for Empire" event, April 10-11. Visitors can experience the 1760 battle of Fort Dobbs both days as the sounds of Cherokee warriors and gunfire fill the air.
2010 Marks Fort Dobbs' 250th Year
"This will be an exciting event for the whole family," said site manager Beth Hill. "Visitors will have an opportunity to experience the 18th century where the struggle for America took place at Fort Dobbs between Cherokee, provincial soldiers and settlers."
School Day, April 9, 9:30 to 2 pm
Students, homeschoolers, teachers and parents are invited to visit and interact with interpreters at 15 different stations. They will learn about the life of a baker, what kinds of foods were eaten, what a soldier's life was like, how to cast musket balls and more. To register, call (704) 873-5882.
War for Empire, April 10-11
The weekend will feature:

The Battle of Fort Dobbs each day at 1:30 p.m.
Costumed interpreters portraying provincial soldiers and Cherokee warriors
1st person presentation Attakulakulla, Cherokee Peace Chief, April 10 at 11 a.m.
1st person presentation of Daniel Boone, April 11 at 11 a.m.
Ongoing demonstrations of 18th century military, civilian and American-Indian camp life
Scholarly lectures each day at 3 p.m.
18th century market fair
Music, period entertainment, 18th century food and much more!
Free programs run from 10 a.m. – 4 p.m. on Saturday and Sunday
For more information, call (704) 873-5882 or visit http://www.fortdobbs.org.
Fort Dobbs' mission is to preserve and interpret the history of North Carolina's only French and Indian War fort. Fort Dobbs offers living history programs daily and is open Tuesday-Saturday, 9 a.m. - 5 p.m. The fort is located just one mile from I-77 and I-40 in Statesville. Fort Dobbs is one of 27 sites in the Division of N.C. Historic Sites and Properties within the N.C. Department of Cultural Resources, the state agency with the mission to enrich lives and communities and the vision to harness the state's cultural resources to build North Carolina's social, cultural and economic future. Information on Cultural Resources is available at http://www.ncculture.com.
Media Contact: Susan Dosier, sdosier(at)lkmideas(dot)com. 704-953-9408 mobile
###