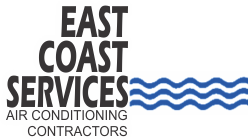 Keeping your family comfortable, year-round. We treat your home as we do our own.
Pompano, FL (PRWEB) May 30, 2012
FORT LAUDERDALE, FL. – May 30, 2012 – East Coast Services offers clients free estimates, fully guarantees their work, is available 24/7, and is now adding the "The Nest Learning Thermostat" to their inventory, partly in preparation for the summer season and partly just in the regular advancement of their services, and "keeping current." This Fort Lauderdale AC Service Company is offering great summer deals, but currently, their main focus is on the newest addition to their already vast array of products, "The Nest Learning Thermostat." Did you know that your thermostat controls approximately 50% of your energy bill? Well, this eco-friendly, energy-saving, and money-saving "smart" device will not only save energy and money, but it will also create a temperature comfortable environment that is easy to program, utilize, and enjoy. No longer is a thermostat just a little box on the wall that is usually altered whether it is programmed or not; now they basically have "minds of their own!"
Similar to the "Auto-Away" device, a current, great selling, and efficient "smart" thermostat product carried by East Coast Services, this new product, "The Nest Learning Thermostat," also contains energy-saving features, such as, displaying the amounts of energy used daily as it "learns," and the "learning" process of the schedules, habits, and temperature preferences of the residents/occupants. They automatically adjust the heating and cooling at different times, for example, when the space (home, office, etc.) is vacant, during the daytime, nighttime, and at other specified times; these new incredible innovative devices adjust and provide premium and optimum results. However, unlike the "Auto-Away™," this new thermostat only takes a week to personalize a schedule, consistently improves with time, and its programming and regular functionality do not get disrupted by a few unexpected changes and/or mishaps, even if they occur over a period of two weeks. It quickly "catches up" and rapidly gets right back on track.
With technology advancing as quickly as it is these days, and as difficult as it is to keep up with, society, and teams like the innovative Fort Lauderdale AC Repair company, East Coast Services, constantly and persistently attempt to synchronize with the development of the technology of the times and keep up with all the new items. These progressions and innovative products are constantly being created and manufactured to further people's potentials, increase their comfort, and improve their lives, and "The Nest™ Learning Thermostat" is just one item on the endless list of remarkable and inventive items on the market. East Coast Services, a fully licensed and insured company, is proud to announce that this particular environmentally friendly, and money and energy saving climate control device is now available through them, along with the multitude of other products and services they have to offer. A well-known, respected, and trusted AC/Heating company, and an FPL Participating Independent Contractor successfully servicing Palm Beach and Broward Counties for the past three decades, one may contact and utilize East Coast Services and receive free estimates, 24 emergency service, online discounts, and will be provided with superior service at affordable rates, with all work 100% guaranteed. Established in 1981, providing both residential and commercial Air Conditioning and Heating services of all kinds, East Coast Services is a reliable and proficient company that wishes to announce their newest product, "The Nest Learning Thermostat."
Media Contact:
Nick Jacmacjian
http://www.eastcoastservicesinc.net
Phone: 954-941-7822
Email: eastcoastser(at)aol(dot)com