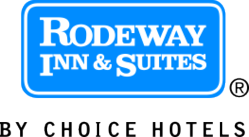 New Summer Packages, Rates, Deals!
Fort Lauderdale, FL (PRWEB) April 17, 2012
Rodeway Inn & Suites Fort Lauderdale Airport/Cruise Port Hotel gears up for summer with an abundance of new, fabulous summer packages, summer rates, and irresistible deals for Florida visitors, especially for avid shoppers, cruise-goers, and attraction-lovers. This premium quality, excellently rated Fort Lauderdale hotel continues to increase its already phenomenal deals, amenities, and accommodations by adding yet another multitude of exciting and spectacular summer packages and "cruise and go" specials. Well known as one of the best Port Everglades hotels in the area for its affordable and unbeatable rates, superior service and accommodations, and continuous addition of numerous, convenient, exciting, and impressive features, Rodeway Inn & Suites Fort Lauderdale Airport/Cruise Port Hotel has just "upped the ante" once again for the summer and cruise season!
For cruise-goers who are planning on boarding the Royal Caribbean Allure of the Seas, Royal Caribbean Oasis of the Sea, or Carnival Freedom, Rodeway Inn & Suites Fort Lauderdale Airport/Cruise Port Hotel is now offering pre and post cruise hotel stays at a new unbeatable summer rates, and still provides free parking, and free shuttle service to and from the Fort Lauderdale Airport and free shuttle service to cruise ports. They even have an on-site car rental service! These new accommodations come directly after their recent addition of a number of new destinations to their tour and transportation services and complete room renovations! Tour packages to Key West, Disney World, and Universal Parks can now be arranged with the concierge, as well as new shopping tours to all local malls, including the Sawgrass Mall. This great "Park & Cruise" hotel is the ideal choice for anyone who wants to experience the best of what South Florida has to offer! Whatever one's interests are, they are certain to have them within miles AND transportation to and from them! From the Miami Seaquarium, Fort Lauderdale Beach, Hollywood Beach, all local cruise ports, and all local shopping venues, like the Sawgrass Mills Mall, The Galleria Mall, and Aventura Mall, to local casinos like The Seminole Casino and The Hard Rock Casino, and also The Broward Convention Center, and Jungle Island, this is the Best Fort Lauderdale Hotel, in the center of it all, that will surely fulfill your every need.
Rodeway Inn & Suites Fort Lauderdale Airport/Cruise Port hotel remains South Florida's favorite cruise port hotel near Port Everglades and other ports and attractions because not only do they meet guests' expectations, but they exceed them. Their amazing, amiable, and competent staff is always fully dedicated to their patrons' needs at this pet friendly hotel. Guests are provided with free WI-FI access in every room, and free room service delivered directly from their on-site, award-winning restaurant. SportZone84 Bar and Grill is on the premises and is equipped with HD televisions in every booth!
So, in addition to all the hot new summer specials, not only will guests be in a great, prime location, surrounded by plenty of cruise ports, beaches, shopping, and tourist attractions, but this Fort Lauderdale hotel is the best for "last minute stays" as well! They really do cover all of the bases! "Rodeway Inn & Suites Fort Lauderdale Airport/Cruise Port hotel, where you can get the most for your money at the most reasonable rates, continually strives to improve our accommodations for our guests, for example, by offering extraordinary summer packages, expanding our transportation services, and completely renovating each room! Your comfort and satisfaction will always be our number one goals!
Remember, always book direct and save; best available rates are always found at: http://www.hotelftlauderdale.net."
Media Contact:
Izzy Fintz
http://www.hotelftlauderdale.net
Phone: 954-792-8181
Email: ifintz(at)rodewayfll(dot)com