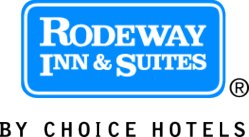 Great Value, Location and Comfort
Fort Lauderdale. FL (PRWEB) April 03, 2012
Rodeway Inn & Suites Airport / Cruise Port hotel already provides an abundance of convenient and excellent accommodations and amenities, such as free shuttle service to and from the local cruise ports, including Port Everglades and Miami port, and the Fort Lauderdale airport. Recently, the Fort Lauderdale hotel has decided that this was not enough, and added to their services by now offering tours and transportation to and from a number of additional local destinations and nearby visitor attractions. They added the Broward Convention Center to their complimentary shuttle service destinations, and guests can now travel to places like the Everglades National Park, the Sawgrass Mills Mall, Aventura Mall, Galleria Mall, and a countless number of other local famous shopping venues, Hollywood Beach, Fort Lauderdale Beach, and many other hot spots, for minimal prices. Now guests can conveniently visit and peruse the many tourist attractions that South Florida has to offer.
Guests need not worry about much when staying with Rodeway Inn & Suites because their staff does everything they possibly can to make all guests' visits as comfortable and pleasant as possible, for the most reasonable rates around. In addition to increasing their shuttle's routes, the hotel has completed their renovations, and now guests are greeted with even more luxuries. Each and every room has been completely renovated to now include flat screen televisions with 80 digital channels, and upscale hardwood furniture. The beds have also been upgraded to deluxe Serta Perfect Sleeper pillow top mattresses, adding further comfort and relaxation to their guests' visits. The hotel's goal is to not only to get visitors to completely enjoy their stay, but to get them to return as well.
Newly renovated Rodeway Inn & Suites is South Florida's favorite cruise port hotel because not only do they meet guests' expectations, but they exceed them. They maintain this status for many reasons. Their amazing, amiable, and competent staff is always fully dedicated to their patrons' needs at this pet friendly hotel. Guests are provided with free WI-FI access in every room, and free room service delivered directly from their on-site, award-winning restaurant. Rodeway Inn & Suites offers the most affordable rates around, PLUS if guests book direct and/or choose from a multitude of "cruise and go" packages, they get great deals and even lower prices. Not only will they be in a great, prime location, surrounded by plenty of beaches, shopping, and tourist attractions, but the hotel provides them with free shuttle service to and from the local cruise ports, the Fort Lauderdale airport, and the newly added destination, the Broward Convention Center. "Rodeway Inn & Suites Airport/Cruise Port, where you can get the most for your money at the most reasonable rates, continually strives to improve to further accommodate our guests, for example, by expanding our transportation services, and completely renovating each room."
Remember, always book direct and save; best available rates are always found at: http://www.hotelftlauderdale.net/
Media Contact:
Izzy Fintz
Phone: 954-792-8181
Email: ifintz(at)trianglemgmt(dot)com