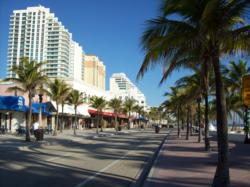 Fort Lauderdale, Florida (PRWEB) May 25, 2013
The Law Offices of Berman and Berman now offers legal services to all people in the Fort Lauderdale, Florida, area in need of any aspects of personal injury law. Contact the Berman Law Group Today 1-877-529-8995 for an Accident and Injury Consultation.
The Berman Law Firm has expanded its legal services now including the Fort Lauderdale, Florida, area. Citizens needing representation or consultation, have access to expert legal consultants, to address any and all injury issues. The Fort Lauderdale area now has reliable excellent legal representation in the various aspects, of personal injury and auto accident claims.
The Berman Law Firm has a reputation for going the extra mile for a potential client, affected by acts of negligence, resulting in personal injury. The attorneys are committed to the people of Fort Lauderdale, Florida, providing expert legal advice to numerous cases of personal injury each year. Focusing on each client's individual needs, the Berman and Berman Law Offices, strive to ensure justice to all. The free legal consultation by the Berman Law Group to the citizens of Fort Lauderdale, Florida, opens the doors for all victims of personal injury, to pursue legal representation.
The Berman Law Firm specializes in the complexities of injury law, their expertise includes the various possible claims a client can file, as well as the compensation that a person or their loved one may be entitled to. The attorneys have the knowledge that allows them to deal with insurance companies. Although, there are a lot of hurdles in the process of successfully winning a personal injury claim, Berman and Berman stands by the side of each individual client. If anyone needs a qualified personal injury lawyer, give a call to the Berman Law Group at 1-877-529-8995. They are available 24 hours a day, seven days a week to assist potential clients with any questions they may have.
The Berman Law groups has the extensive knowledge to ensure that their clients' receive the best representation possible. Their attorneys excel in the field of personal injury, giving them the know how to ascertain the best possible outcome for their potential clients. The Law Group of Berman and Berman, continues to grow, now providing legal counsel for Fort Lauderdale, Florida, as well as, offices conveniently located through the entire state.
To learn more about The Berman Law group, call their Florida injury attorney hotline at 1-877-529-8995. Anyone interested can also visit their website to fill out the consultation form and get a call back to discuss their options for justice.