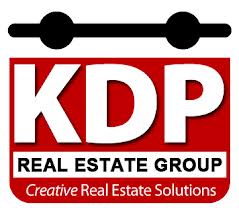 These company owned homes can be searched online and submission requests for rentals can be submitted.
Fort Lauderdale, Florida (PRWEB) May 21, 2013
Renting homes has remained one alternative that is available to men and women unable to purchase a home. The traditional cost savings that are offered when renting compared to buying is one of the benefits that are available. The KDP Real Estate Group has created a new website to list its Fort Lauderdale rent to own homes currently available. This website can be accessed at http://houseforsaleinfl.co/attention-renters and is one new effort by this company to place men and women in housing quickly. These company owned homes can be searched online and submission requests for rentals can be submitted.
Purchasing homes in the state of Florida and other parts of the company usually involves a third party mortgage company. These companies are often referred by real estate agents or realtors to assists potential buyers with needed financing. The process to qualify for a mortgage can change from company to company although credit checks and references remain two criteria required.
A person unable to qualify for a traditional mortgage due to credit issues can now take advantage of the rentable homes in Fort Lauderdale. Some of the listings that are now online include below market rental prices arranged by the KDP Group.
The launch of the new website is one effort now underway to publicize the current properties listed. A new video series has been launched online as one way to help promote properties to men and women in Southern Florida. The group of videos now created offers immediate contact information as well as other details that are essential to the research process. The video channel can be accessed at http://www.youtube.com/watch?v=x3uw3IAvFSU. New videos are expected to be created to help inform renters of the new homes acquired and ready for immediate occupancy.
Apart from the new resources geared towards renters, the KDP Group has now launched services that are offered to help sellers of real estate. The selling process for homes can be confusing to those planning to sell without realtor assistance. The services that are now online are helping more homeowners to sell a home regardless of the interior or exterior condition. This new service is helping many men and women to eliminate the need for costly repairs to a home before sale. These services can be viewed on the new company website along with the other services now provided.
About KDPRealEstateGroup.com
The KDPRealEstateGroup.com company is comprised of specialists working in the Southern Florida area who offer services to buyers and to sellers of real estate. This company has recently expanded to include services to renters searching for a suitable home. The homes that are now purchased by this company are offered for renters for extended rental contracts. The KDPRealEstateGroup.com company has now included services for sellers of real estate this year to expand the company offerings. The launch of the new company website is providing easier methods of contact and information gathering for buyers and sellers online.