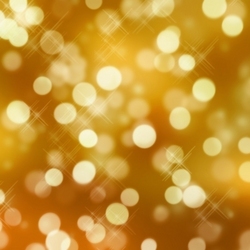 Fort Myers, FL (PRWEB) January 25, 2009
The 71st Edison Festival of Light is a three-week celebration, January 31 - February 22, that honors the legacy of one of Fort Myers' famous winter residences, Thomas Alva Edison. The Edison Festival of Light captures the imagination of all who participate.
ResortQuest Southwest Florida offers hundreds of homes and condominium properties near the Festival of Light activities. Locations include: Fort Myers, Sanibel and Captiva Islands. Each Fort Myers vacation rental is fully furnished and vacation ready.
Edison's Light Up the Town Celebration takes place on Saturday, February 14 in Centennial Park. The Caloosahatchee River provides the ultimate acoustical backdrop for regional and national musical entertainment, such as Blues Traveler and Smithereens. Enjoy one of Florida's largest crafts shows February 20 - 22. Centennial Park is transformed into a craft lovers dream with 100 exhibitors displaying their hand-crafts during the three-day Edison Festival event. The Grande Parade concludes the Edison Light Festival on February 21. This two-hour extravaganza takes place in the downtown Fort Myers River District and features national and local bands, floats, local government and law enforcement officials, a famous Grand Marshall and more.
For more information on Fort Myers vacation rentals and see a complete list of our properties, log onto ResortQuestSWFL.com or call 800-237-9505.
About ResortQuest
ResortQuest, one of the nation's leading vacation rental hospitality and resort real estate companies provides a one-stop resource in North America's premier resort destinations. ResortQuest is the largest marketer and management company of vacation condominiums and home rentals in the U.S., based on a portfolio of over 10,000 vacation rental properties. ResortQuest has local check-in offices at every one of its destinations and full staff on-site to provide the highest service levels to guests. With the inclusion of Partner Affiliates in North America and Europe, ResortQuest now offers over 50,000 vacation rental choices in over 100 destinations world-wide. With over a billion in sales, ResortQuest Real Estate is one of the nation's leading real estate companies focusing exclusively on resort properties, offering superior brokerage services in the country's premier beach, ski and golf destinations.
###