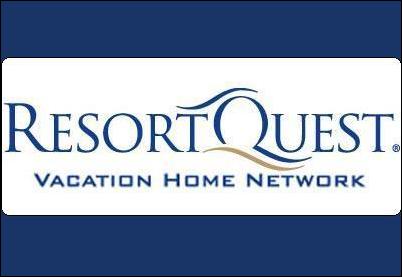 Fort Walton Beach, FL (PRWEB) April 20, 2007
On June 1st and 2nd hundreds of area residents and visitors will once again enjoy the fun and antics of the annual Billy Bowlegs Pirate Festival at the Landing in Fort Walton Beach. After a day of rest, the festivities continue on the evening of June 4th, with an 8:00pm Torchlight Parade. The festival, now celebrating its 52nd year, is sponsored by the Greater Fort Walton Beach Chamber, The City of Fort Walton Beach, Krewe of Bowlegs and several local businesses. Additional information about the festival is available through the Chamber at 850-244-8191.
The festivities begin at the Fort Walton Beach Landing on Friday at 3:00pm with live entertainment continuing until 10:00pm. At 7:00pm Captain Billy Bowlegs and his Pirate Krewe will sail into the Fort Walton Beach Landing under a flag of truce to negotiate control of the city with the Mayor. After a brief skirmish, the Mayor will turn Captain Billy and his Krewe away and visitors will be treated to a spectacular fireworks display. The activities continue on Saturday from 10:00am - 10:00pm. Late Saturday afternoon, the Billy Bowlegs' Armada again returns to the Fort Walton Beach Landing to take on the City Militia in a mock battle. Although Captain Billy's record stands at 51 wins and 0 losses, the Mayor and his brave Militia are not about to give up control of the city without a fight and it's reported that they have a secret weapon in store for Captain Billy and his Krewe. In addition to pirate antics and live entertainment, the festival also boasts a Treasure Hunt and Torchlight Parade where visitors vie for some "bounty" of their own.
ResortQuest Northwest Florida offers a large selection of Fort Walton Beach Condominiums located directly on the beautiful Gulf of Mexico and just a short drive to the festival site. Or our guests can choose from fully furnished homes, condominiums and resort-style properties in neighboring Destin. Special accommodation rates are available at select ResortQuest vacation rentals in Fort Walton Beach and Destin during the festival. For more information about ResortQuest vacation rentals available in Destin, Fort Walton Beach, Beaches of South Walton, Panama City Beach, Perdido Key or Navarre Beach, guests can visit ResortQuestNWFL.com
About ResortQuest
ResortQuest, one of the nation's leading vacation rental management and resort real estate companies, provides a one-stop resource for North America's premier resort destinations, ResortQuest.com. ResortQuest is the largest marketer and management company of vacation condominiums and leading vacation rentals in the U.S. and Canada, based on a portfolio of nearly 17,000 properties, from Hilton Head rentals to a fort walton beach condos, with a combined real estate value estimated at approximately $7 billion. ResortQuest Real Estate is one of the nation's leading real estate companies, focusing exclusively on resort properties, offering superior brokerage services in the country's premier beach, ski and golf destinations. ResortQuest employs more than 4,000 people and is owned and operated by Gaylord Entertainment Co. (NYSE: GET), one of the largest and fastest growing companies in the hospitality and entertainment industries, based in Nashville, Tenn., that also owns and operates Gaylord Hotels and the Grand Ole Opry. For more information, visit ResortQuest.com or GaylordEntertainment.com.
# # #