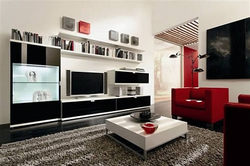 (PRWeb UK) November 11, 2010
Fort Chapard Hotel has announced that its suites will be fitted out with top-of-the-range technology as standard. The exclusive boutique hotel is undergoing a comprehensive renovation programme and is due to open early in 2011.
With just 20 rooms, the hotel is catering to the top end of the market and aims to indulge its guests with every possible luxury. Whilst the standard rooms will still be given the five-star treatment, it is the suites that will get the wow factor. A central control panel will allow guests to open the blinds, run the bath and operate the entertainment system all from the comfort of their bed. Blu Ray DVD players and iPods will be included in every suite and the lighting will be pre-programmed for different moods so that guests can adjust all the lights instantly with a touch of a button. There will be computer screens and keyboards built into the work stations and each suite will be over 30 metres square, giving the feel of a small apartment rather than a hotel room. The suites will be divided into 'zones' with space being allocated to 'relaxation', 'sleep', 'work' and 'grooming'.
Hotel Manager, Giles Scott, is confident that this is the kind of attention to detail that his clientele will be expecting. "It's no longer sufficient to put a television in the corner and a kettle on the sideboard. Hotel guests are used to luxuries at home and they expect the same conveniences when they stay in a hotel. We are going to great lengths to ensure that our rooms have everything to hand for a relaxing and enjoyable stay at Fort Chapard. It's the little details that count. For example, guests will be able to instant message reception or the restaurant instead of phoning and there will be a library of thousands of films and albums at their fingertips."
Consumer and trade magazine journalists are being given the opportunity to experience a night in one of the high-tech suites at Fort Chapard during the summer of 2011. Interested parties are invited to contact Reputation 247 for further details.
ABOUT: Fort Chapard is a luxury hotel being renovated in the grounds of a 19-century fortress. The remains of the original fort stand close to the hotel.
All enquiries about Fort Chapard should be emailed directly to Reputation 24/7.
###