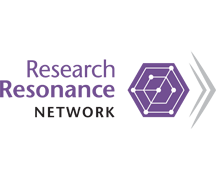 Sites needed a better way to quantify work done while running clinical trials in order to ensure they are reimbursed for work completed and to budget resources
Madison, Wisconsin (PRWEB) June 13, 2013
Forte Research Systems, Inc., developer of specialized clinical research management software, has added a new tool to the suite of operational performance resources available through the Research Resonance Network. The Effort Tracking Tool is now available to members at no cost. With this new tool, clinical research sites can track how research staff spend time on tasks throughout a clinical trial, generate insightful reports, and view charts comparing their workload metrics with those of their peers.
"We developed the Effort Tracking Tool at the request of the clinical research community. Sites needed a better way to quantify work done while running clinical trials in order to ensure they are reimbursed for work completed and to budget resources," said Srini Kalluri, Founder, President, CEO and Chief Customer Officer at Forte Research Systems.
With today's limited resources and budgets, it is essential for sites to be accurate when allocating resources for clinical trial activity. This can be difficult without an assessment of the actual staff effort that is required. With the new Effort Tracking Tool, it is quick and efficient for staff to maintain a log of time spent without burdening their already busy schedules. They can track effort in multiple categories such as Regulatory or Administrative, and for the various stages of a protocol such as Start Up or Follow Up.
Another tool available through the network, the Site Metrics Registry, provides a way for research organizations to contribute their operational metrics and then compare their own performance to anonymous data aggregated from their peers. Because the new Effort Tracking Tool integrates with the registry, sites can compare their staff time data with community averages, quickly identifying areas where their performance differs from that of their peers.
The new Effort Tracking Tool is available to all academic research organizations. Those using Forte's OnCore eClinical system already have the ability to integrate built-in Effort Tracking functionality with the Site Metrics Registry.
Membership is free to join the Research Resonance Network, a collaborative community of research sites who are committed to the pursuit of excellence in clinical research operations. Members of the network apply data-driven approaches in their continuous improvement, resource allocation, and study selection strategies.
Registration for the Research Resonance Network is available on the website at http://www.ResearchResonance.net. For more information, people are encouraged to email info(at)ResearchResonance(dot)net.
About Forte Research Systems
Founded in 2000 and headquartered in Madison, Wisconsin, Forte Research Systems, Inc. develops and markets clinical and translational research software for better research compliance, patient safety, operational efficiency, and financial viability. The company's flagship product, the OnCore® eClinical solution, has been meeting the needs of academic medical centers, CTSAs, research hospitals, and cancer centers for a dozen years. Now, its proven electronic data capture platform is available as a stand-alone hosted solution, Overture™ EDC. For Research Sites, Site Networks, and SMOs, Forte offers Allegro® CTMS. Forte is also host to the Clinical Research Blog and other resources for individuals interested in excellence in clinical research operations.