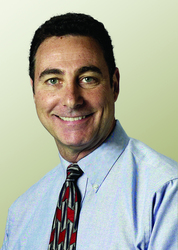 This year's Pros to Know were selected based on their vision for the '21st century supply chain,' and their view of the role of technology in enabling the 21st century economy
Mason, OH (PRWEB) March 17, 2008
FORTE, a supply chain consulting and integration firm, announced today that founder Gene Forte has been named to Supply and Demand Chain Executive magazine's list of supply chain industry innovators in the Provider Pros to Know category.
"This year's Pros to Know were selected based on their vision for the '21st century supply chain,' and their view of the role of technology in enabling the 21st century economy," reports Andrew K. Reese, editor of Supply & Demand Chain Executive magazine. "The results that Forte's clients have achieved from moving toward this vision underscore his selection to this year's listing."
"We are pleased that Gene Forte has been recognized for his leadership and accomplishments toward helping clients build their 21st century supply chains," said Andrew Breckenridge, president of Forte. "His insight and leadership has helped define best practices in the planning, design and integration of supply chains for over 30 years, which has also allowed our clients to outpace their competition."
Gene Forte, who founded Forte in 1980, has executed the expansion and transformation of the company's product and service portfolio to help their clients better integrate and optimize their supply chains. Additionally, he has overseen the upgrade of Forte's proprietary distribution software applications to service oriented architectures. This approach simplifies integration with other enterprise systems and helps businesses respond more quickly and cost effectively to rapidly changing market conditions.
As a result, Forte clients have achieved operating improvements that include 5%--15% reductions in overall costs. These savings result from optimizing processes and systems to

reduce transportation and labor costs
shorten cycle times
increase capacity and throughput
improve order accuracy
The full listing of the 2008 Pros to Know is available on the Supply and Demand Chain Executive web site.
About Supply & Demand Chain Executive
Supply & Demand Chain Executive is the executive's user manual for successful supply and demand chain transformation, utilizing hard-hitting analysis, viewpoints and unbiased case studies to steer executives and supply management professionals through the complicated, yet critical, world of supply and demand chain enablement to gain competitive advantage. On the Web at http://www.SDCExec.com.
About Forte
Forte helps our clients transform supply chains for competitive advantage. We bring world-class supply chain management expertise and advanced analytic tools to all of our engagements. We work closely with our clients to identify and implement supply chain process, layout and systems improvements that create significant business value. Our supply chain services include; assessment, planning, network optimization, 3PL strategy, distribution facility design/implementation, WMS selection, warehouse systems integration and support services. Forte has a 26 year track record serving companies like IBM, Crate and Barrel, Pepsico, Polo Ralph Lauren, Lenox, CVS, Whirlpool, totes»ISOTONER, Newell/Rubbermaid and Procter & Gamble. For more information, please call 513-398-2800, or visit http://www.forte-industries.com.
###