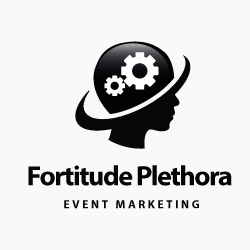 Speaking in front of fellow business professionals is very exciting and I feel honoured to have been chosen to speak to this high calibre audience
Manchester, England (PRWEB) February 17, 2015
On Sunday 15th Feb, event marketing firm Fortitude Plethora attended a Manchester Leadership Conference. Managing Director Toni Stewart was named as guest speaker at the event. Held at the Manchester Central Convention Complex, topics covered included:

Business Foundations
Sales Skills
Ongoing Development
Important Conversations for Great Productivity
Quality Control
Fortitude Plethora's Toni Stewart spoke on the subject of 'quality control' to 100s of budding entrepreneurs and current business owners.
About Fortitude Plethora: http://www.fortitudeplethora.com/about-us/
'I am delighted to have been chosen as a guest speaker at this conference' said Managing Director, Toni Stewart. 'Speaking in front of fellow business professionals is very exciting and I feel honoured to have been chosen to speak to this high calibre audience.'
The award winning Manchester Central Convention Complex is located in Manchester city centre and is the perfect location to host a conference of this size. The venue has been one of the city's most iconic features for over 130 years, with its vaulted arches and station clock. The venue has the capacity to handle intimate corporate functions and large scale conferences. The historical architecture and state of the art facilities provide the perfect venue for such events. Facilities include the purpose built 804 seat Exchange Auditorium plus a range of smaller state of the art conference and meeting rooms.
The Central Meeting Rooms provide several options for usage of the versatile Central Foyer area. Whilst the foyer can be used as a single space for social events, networking and small exhibitions, the space can also be divided to create individual meeting rooms. Adjacent to the Central Hall, the meeting rooms are ideally located to accommodate 'breakout sessions'
Fortitude Plethora is Manchester's leading event marketing firm. Founded by Toni Stewart in 2014, Fortitude Plethora has experienced large amounts of success in a very short period of time. Ms Stewart puts this down to having focussed goals, determination to achieve and a strong work ethic.
Fortitude Plethora is committed to raising brand awareness for their clients' products and services through energetic event marketing and promotions. Compared to traditional forms of media advertising, event marketing generates exceptional results and creates a lasting impression with customers. This is because the firm's marketing campaigns are executed out on a face to face basis, adding a personal touch to the buying experience.