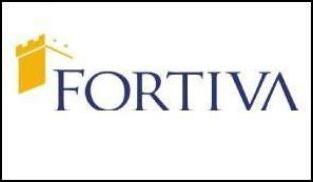 After completing a cost-benefit analysis, we decided the nature of email archiving and the complexities involved made it a perfect thing to outsource. However finding the right outsourced provider took a few tries
Las Vegas, NV (PRWEB) November 7, 2006
Fortiva, a provider of secure, managed email archiving, today announced the addition of new features to make its outsourced email archiving solution easier to use, while improving the reliability of archived data. The product upgrade includes a continuous data validation (CDV) service to regularly scan archived data for errors and identify and prevent corruption during long-term storage, a full message audit trail, and an appliance set-up wizard.
Email volume is growing faster than most businesses predicted, making long-term data retention an increasingly difficult challenge to manage in-house. "With most email archiving solutions, users have no way of knowing that data hasn't been corrupted after prolonged periods of storage," said Chris Tebo, Chief Technology Officer, Fortiva. "Fortiva's new continuous data protection and remote management features allow customers to have a maintenance-free email archive that provides the highest level of reliability available. Our customers can now be sure that their data will be there when and if they need it, even if it's seven years later or more."
As the demands on IT increase and the benefits of outsourcing are better understood, companies are increasingly turning to managed service providers for the archiving of email. Ziegler Companies Inc., a provider of integrated financial services for individuals, businesses and institutions, recognized the benefits of outsourcing early on, but quickly learned that choosing the right partner was an equally important decision. After using other managed email archiving solutions, Ziegler opted to move to Fortiva to take advantage of its advanced security guarantees backed by its DoubleBlind Encryption™ technology, as well as the maintenance-free features.
"After completing a cost-benefit analysis, we decided the nature of email archiving and the complexities involved made it a perfect thing to outsource. However finding the right outsourced provider took a few tries," said Scott Ried, Vice President and Chief Security Officer, Ziegler Companies Inc. "There are now more options for outsourcing since our first email archive implementation, and Fortiva emerged as the only one that effectively addressed our performance concerns. Fortiva's data security guarantee and DoubleBlind Encryption raised the bar for how we evaluated other providers."
Fortiva is committed to continuously improving its service offering to ensure it is always providing on-demand email archiving solutions that evolve as its customers' needs grow. These new features are building on Fortiva's data privacy guarantee and SAS70 certification to provide the most reliable and secure option for email archiving available. Features in the recent product upgrade include:
Continuous Data Validation (CDV)
Fortiva's CDV service ensures that every message in the archive is scanned for errors once a month to ensure the integrity of data even when it is stored for several years.
Message Audit Trail
Fortiva's comprehensive message audit trail increases the visibility of each email message during its lifespan. With the new audit trail feature, authorized users can access a complete history of every message, including how many times it has been viewed and by whom.
Appliance Set-up Wizard
An easy-to-use set-up wizard reduces set-up time from hours to minutes. There is no database to set up and the archive can be up and running by answering 10 simple questions.
Remote Monitoring and Maintenance of Customer Appliance
Fortiva's service includes an onsite archiving appliance that provides integration with Active Directory and ensures the security of customer data through encryption. As part of Fortiva's fully managed service, the appliance is securely monitored and can be reconfigured by Fortiva's service team if necessary, without directly accessing the customer network.
About Fortiva Inc.
Fortiva is a leading provider of managed email archiving solutions for legal discovery, regulatory compliance and mailbox management. The Fortiva Archiving Suite automatically captures and indexes all electronic communications for redundant storage offsite. By outsourcing to Fortiva, customers can enforce a consistent message retention policy without having to worry about managing the storage infrastructure. Fortiva is the only email archiving service provider that guarantees search performance while offering total data privacy in a fully-managed solution. Headquartered in Toronto, Canada with offices across the United States and a global data center presence, Fortiva delivers its customer-driven solutions through a strong network of strategic partnerships as well as a direct sales force. Fortiva is a privately-owned company, with investment from Cargill Ventures, McLean Watson Capital and Ventures West. For more information, visit http://www.fortiva.com.
For more information:
Terence Fan
416.644.2251
Jumana Chowdhury
416.366.6666 ext. 385
# # #