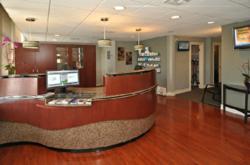 Fort Lauderdale Chiropractic works on personal injury liens and accepts most insurance plans. Same day appointments available!
Fort Lauderdale, Fl (PRWEB) October 25, 2012
One of the leading Fort Lauderdale chiropractor clinics is now providing same day appointments with a $39 new patient special. Fort Lauderdale Chiropractic offers over a dozen nonoperative pain relief treatments including auto accident management. Individuals should call (954) 399-6945 for more information and scheduling.
The new patient special includes a full consultation, exam, x-rays and the first day of treatment. The package is worth over $300, so at $39 it's an 85% discount off the full price. Finding a doctor who provides same day treatment for back or neck pain can be difficult, especially one who accepts car accident liens. Dr. Neilen serves the entire Fort Lauderdale area with extensive options for pain relief. Receiving treatment soon after an accident or when pain starts offers patients the best chance of preventing chronic problem from setting in.
Treatment options available for pain relief at Fort Lauderdale Chiropractic include spinal decompression therapy, chiropractor Fort Lauderdale manipulations, physical therapy, massage, acupuncture, laser therapy, and much more.
Fort Lauderdale accepts a significant amount of medical and auto insurance plans, such as BCBS, Aetna, Medicare, Cigna, United Health, Worker's Compensation, and some Medicaid. Along with accepting these plans, Fort Lauderdale Chiropractic maintains expertise in car and motorcycle accidents, treating patients under Personal Injury Protection (PIP). In most instances, no out of pocket treatment costs are sustained.
"It really is a tough strech when dealing with severe back or neck pain, and possibly the physical and emotional trauma from a car or motorcycle accident. With all the treatment options and skilled care available with Fort Lauderdale Chiropractor Jess Neilen, DC, the outcomes are exceptional. The practice accepts a lot of insurances, and the auto accident chiropractor is exceptional," said Florida Pain Network CEO David Greene.
To take advantage of the new patients specials and same day appointments, individuals should call (954) 399-6945 to make appointments.