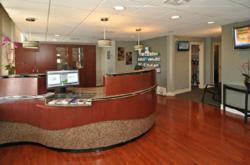 Dr. Neilen offers an incredible array of treatment options for back and neck pain along with headaches. Over a dozen!
Fort Lauderdale, AZ (PRWEB) July 07, 2012
Leading Fort Lauderdale Chiropractor is now offering over a dozen pain management treatments for the sciatica, neck and back pain. Fort Lauderdale Chiropractic has extensive options for avoiding surgery and achieving pain relief. New patients may be scheduled at (954) 399-6945.
The comprehensive treatments are offered in a contemporary setting with a compassionate and well trained chiropractic doctor, Jess Neilen DC. Same day treatment is available, and the office accepts a considerable amount of insurances including personal injury car accident claim patients.
Some of the comprehensive pain treatment options at the chiropractor in Fort Lauderdale office include:

Diversified Spinal Manipulations
Whole Body Vibration
Flexion Distraction technique
Class IV Laser Treatment
Massage therapy
Chiropractic Treatment
Physical Therapy
Spinal Decompression Therapy
TENS Units and Electrical Stimulation
Kinesio Taping
Trigger Point Treatment
Ultrasound pain treatment
These therapies are all low risk and minimally invasive. The 2011 Institute of Medicine report identified a third of Americans suffer from chronic pain and recommended pain and chiropractic clinics to incorporate comprehensive treatment options for the best outcomes. When it comes to sciatica and back pain, the pain may lead to lost time from work and depression. Comprehensive pain treatment such as that provided by Dr. Neilen can prevent the need for risky spine surgery.
Fort Lauderdale Chiropractic accepts multiple health insurance plans including BCBS, Aetna, United Health, Medicare, Cigna, Worker's Compensation, Personal Injury Liens, Nationwide, Progressive, State Farm, and more.
Said David Greene, CEO of the Florida Pain Network, "Fort Lauderdale Chiropractic's Dr. Neilen is extremely well trained and offers an incredible amount of options. He individualizes treatment for his patients, and he maintains over a 95% nonoperative rate. It's the model all modern chiropractic clinics should strive for."
Those interested in treatment should call (954) 399-6945 for more information and to make appointments.