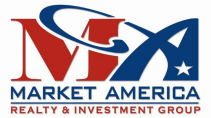 Fort Myers, FL (PRWEB) January 07, 2013
Market America Realty & Investment Group, the Florida based company offering real estate services, now lists the latest commercial properties.
Even in midst of financial distress real estate industry is still growing in countries across the world and in Florida, the rate of development is higher in comparison. As investors are ready to purchase both regular and commercial properties in this area, CEO and owner of the Florida based company, Market America Realty & Investment Group has thus decided to deal with commercial properties, along with the residential ones. They have now updated the listing on their website that includes detailed information about the commercial properties available for sale in this region.
Gregg Fous, the Founder of the company commented, "While researching on Florida real estate property market, we realized that many investors are interested about Fort Meyers Florida real estate market due to its rapid growth and prospects. They realized that the investment will gain global value very soon and thus are ready to deal with both types of the properties here. We are thus offering the opportunities for investing in the commercial properties in the area and updating our website regularly to help the investors get detailed information."
In the listings, the properties are described according to location, category, price and other related issues. There will be special section for Fort Myers Beach real estate properties for investors who want to start business in the beach areas.
According to Bert Parsley, the REO Specialist of the company, "There are plenty of opportunities for business owners who are planning to purchase commercial real estate properties in this area. We are ready to help them in every aspect so that they agree to continue business and invest more. If we can develop the relationship properly, we both will benefit."
Mr. Nero from Miami is planning to start a small industry in Florida region and learning about the opportunities of commercial properties he says, "It is good to know that the company is dealing with commercial properties now. They have assured to provide all kind of help to purchase properties there."
Commercial real estate listings are now available at the official site of the company. Interested investors have to mention proper information to get images and news on commercial business properties available for sale.
About the Company: Market America Realty & Investment Group is a real estate service providing company in Florida that deal with both regular and commercial real estate properties. The company works with professionals who are experienced in this field and help people to sell and buy properties. To know more visit http://www.marketamericarealty.com/pages/2463906/Fort-Myers-Homes.aspx#sthash.TOQ5W5bF.wq5z0jg2.dpbs.