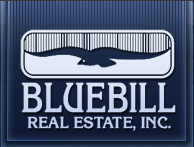 At Bluebill Real Estate, we specialize in all kinds of waterfront properties throughout Southwest Florida, from Barefoot Beach condos for sale to short sales in Fort Myers Beach to vacation rentals in Bonita Springs
Fort Myers Beach, FL (PRWEB) April 10, 2013
Prospective buyers and sellers of Southwest Florida properties can now access BluebillRealEstate.com, a new online resource recently launched by leading Fort Myers Beach real estate firm Bluebill Real Estate, Inc. Here users can search for properties – including vacation rentals – get local information, learn more about the region's diverse communities, make use of a variety of tools, and more.
"We've launched Bluebill.com in order to provide online users with as much relevant information as possible, all under one roof," says Broker/Owner Steve Boge. "We've built this site for you, whether you're interested in Bonita Springs homes for sale or you're thinking of selling your home in Fort Myers Beach or Naples."
The mobile-ready site boasts a fresh and elegant design as well as a streamlined user interface that makes for seamless navigation. Its wide range of features includes up-to-date listings of currently available properties and vacation rentals as well as a fully customizable property search tool, a mortgage rate checker and loan payment calculator, community profiles, local information, and so on.
"At Bluebill Real Estate, we specialize in all kinds of waterfront properties throughout Southwest Florida, from Barefoot Beach condos for sale to short sales in Fort Myers Beach to vacation rentals in Bonita Springs," says Boge. "So whether you're buying, selling, renting, or you want to increase your cash flow by turning your vacation or second home into a rental, we can help."
Boge also owns Bay Pointe Property Management, LLC, a full-service vacation rental and property management company, which he founded in 2009. Bluebill Real Estate has been one of the region's foremost real estate brokerages for over 30 years.
For more information on the firm's wide array of services and to start searching for properties in the area, visit http://www.Bluebill.com or get in touch with Steve Boge and his team directly.