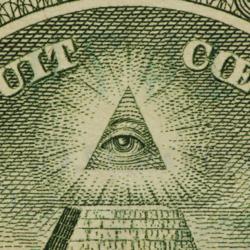 "The best people in any field are those who devote the most hours to what the researchers call 'deliberate practice.' It's activity that's explicitly intended to improve performance, that reaches for objectives just beyond ..." ~ Forbes
Excelsior, MN (PRWEB) July 10, 2012
The Fortune Magazine 500 ranks companies by their gross revenues, regardless of most other factors. It is about making money and lots of it. The magazine is closely watched by investors driven to seek clues on the performance of many of our nation's largest corporations.
FORTUNE magazine, long held for its extensive magazine readership, released its annual FORTUNE Global 500 List: "Despite financial turmoil in Europe and disasters in Japan, the world's largest corporations had record profits and revenues in 2011. FORTUNE Global 500 companies posted record revenues of $29.5 trillion, up 13.2% over 2010. Total profits rose 7%, to $1.6 trillion, roughly equal to the gross domestic product of India."
Fortune said the index is not just a measure of "corporate muscle" but also an indicator of prosperity in some cases. For example, despite the global economic headwinds last year such as the debt crisis in Europe and the nuclear disaster in Japan, 2011 was a pretty good year for the companies of the Global 500 list. They rose above the economic challenges that encumbered others and posted record revenues of $29.5 trillion, an increase of 13.2 percent over the year 2010. "Total profits rose 7 percent to $1.6 trillion, roughly equal to the gross domestic product of India", Fortune said.
Notably China had 73 firms on the list compared to 61 in 2012, ranking the world's biggest companies by revenue. India also improved its rankings, coming in at 83rd over 98 last year. State-owned oil marketer Indian Oil and private sector refining-to-retail conglomerate Reliance Industries came up top among the world's 100 largest listed companies.
Cnn,com gives the full list, including several filtered searches.
Minnesota companies on the list begin with United Health Group, Target, Best Buy, Supervalu, 3M, CHS and U.S. Bancorp.
In an October 2006 article on what it takes to be great, Fortune Magazine said, "The best people in any field are those who devote the most hours to what the researchers call "deliberate practice." It's activity that's explicitly intended to improve performance, that reaches for objectives just beyond one's level of competence, provides feedback on results and involves high levels of repetition."
It's about what it's always been about: making money by communicating with target audiences and matching their behaviors with complimentary media and communication. Contact Integral Media and apply deliberate practice to your business marketing for increased profits.