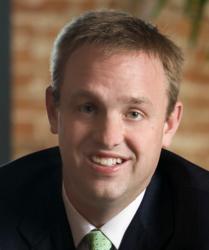 "You need to be smarter and faster in today's competitive environment to capture more business"
San Francisco, CA (PRWEB) December 22, 2011
Top earning salespeople, entrepreneurs and business owners gaining new business is always on top of their mind.
The challenge becomes is who has the time to do the digging to find the correct decision maker? Most business owners and sales professional prefer to either be working for their current clients or creating new products/services. Very few prefer to call and "data mine" each and every account and map out each companies decision making tree, which takes days to do correctly.
Wed, Jan 11, 2012 2:30 PM - 3:30 PM EST , Michael Krause, Chief Sales Architect & Silvia Quintanilla, Chief Sales Detective is offering the all new, information-packed Webinar,
How To Win New Fortune 1000 Business in 2012!
Participants will learn to learn where to access quality company briefs, learn the "secret" to accessing thousands of "hidden" decision-makers & how to know your account's top priorities all for free.
Says Michael Krause in a recent discussion with Rochester Business Journal "Anyone who is engaged in business development, making business phone calls into decision-makers needs to be sharper than ever, and this Webinar will help start the new year off strong."
Michael Krause, Chief Sales Architect, Sales Sense Solutions, Inc.
Michael has spent over twenty years in sales, consistently achieving the highest levels of success in sales, management, and training. With a career and family history devoted to sales (Michael is a fourth generation sales professional), he is a veteran of driving and achieving results across an array of business models and sizes.
To learn more about Sales Sense Solutions, Inc, please visit [http://www.salessensesolutions.com/ __title__ Your Sales Solution!]or call Michael directly at 585-704-6453.
Silvia Quintanilla, Chief Sales Detective and Principal, Industry Gems Sales Intelligence.
Silvia is Chief Sales Detective and Principal at Industry Gems Sales Intelligence. She is responsible for heading up all sales and account research activities for B2B sales and marketing initiatives. These include Named Account, Key Account, Account Based Marketing (ABM) and Contact Discovery programs.
To learn more about Industry Gems and our Account Research services, please visit: [https://www.industrygems.com __title__ Industry Gems] or call Silvia directly at 510-745-9956.
For information and/or to register for please visit [https://www2.gotomeeting.com/register/915237546 __title__ More information on Webinar].
# # #