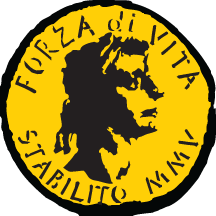 Moms are very special to our company. This is a simple way to recognize and honor them.
Tacoma, Washington (PRWEB) May 11, 2012
On Sunday May 13th, 2012, Forza Coffee Company and the Tacoma Rainiers will be honoring all mothers in attendance at Cheney Stadium.
During the game, Forza Coffee Company will offer mothers a refreshing glass of iced tea and will be giving away nine $10 Forza gift cards.
As a fun way to honor mothers within its company, Forza has given the day off to its mostly female staff at the Cheney Stadium cafe. The shop will be staffed by men, affectionately referred to as "baristuds".
"We've given the ladies the day off and 4 tickets to the game to spend the afternoon with their families. It is the least we can do for all they have done for us." Shaun Nestor, Forza Marketing Director said. "Family is the lifeblood of our company, mothers play a very special role in that."
In addition to honoring mothers, this event will serve as a way to promote the ongoing partnership between Forza Coffee Company and the Tacoma Rainiers, as well as the opportunity to raise awareness regarding the Forza Family Fun Pack to all in attendance. The Forza Family Fun Pack consists of four general admission tickets, four one dollar ice cream vouchers to be redeemed at the Forza café on site.
The price of this value pack retails for $22 and can only be purchased exclusively at any of the Western Washington Forza Coffee locations.
Forza Coffee Company is a Tacoma based specialty coffee company with nineteen locations across Washington State. Follow them on Facebook or Twitter for up-to-date information and details about special events.