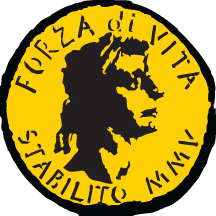 As we get close to our opening date, we welcome you to experience the next generation of neighborhood coffee shops - the community gathering place.
Seattle, Washington (PRWEB) January 18, 2012
Forza Coffee Company is opening a new cafe in Green Lake this Saturday, January 21st at 8:14am.
The new store is part of what FORZA calls the "next generation" of coffee shops. It will feature a much wider variety of food offerings, a full compliment of local beer and wine on tap, and a regular schedule of live music events each weekend.
The food is prepared on-site using local products. FORZA has partnered with many Seattle-area companies to provide a wide assortment of vegan, gluten-free, and organic menu items for those with restricted diets.
The Green Lake store, which is located at 6900 East Green Lake Way N, aims to extend that close-knit feeling already evident in the Green Lake area with late-night events, including live music, wine tasting, and many other community-based activities.
Store owners Murray and Debbie Macdonald are passionate about the community and its active lifestyle. They call the shop an extension of their home.
This is the third store in the Seattle metro area for FORZA and they hope to have at least 3 more open in 2012. Expansion to the Eastside is also earmarked in 2012.
For more information on FORZA or the Green Lake store, visit them on Facebook at: http://www.facebook.com/ForzaCoffee
###