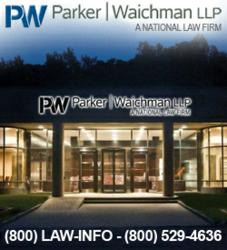 As this litigation moves forward, we hope to get justice for the Fosamax patients who have been injured.
(PRWEB) April 12, 2013
Parker Waichman LLP, a national law firm dedicated to protecting the rights of victims injured by defective drugs, is recounting the latest developments in the Fosamax femur fracture trial currently underway in the U.S. District Court for the District of New Jersey (Glynn v. Merck Sharp & Dohme Corp., Case No. 3:11-cv-05304). According to a Law360 article published on April 11, 2013, U.S. District Judge Joel A. Pisano has denied Merck's bid to block the testimony of eight doctors. Judge Pisano rejected Merck's argument that four expert witnesses for the Plaintiff were unqualified to testify about the femur fracture injuries allegedly related to Fosamax.
"Judge Pisano's actions help ensure that the jurors have all the evidence they need to make a decision on the Fosamax femur fracture claims," said Matthew J. McCauley, Senior Litigation Counsel at Parker Waichman LLP. "As this litigation moves forward, we hope to get justice for the Fosamax patients who have been injured." Parker Waichman has filed approximately 200 cases on behalf of individuals who allege that they suffered injuries as a result of using Fosamax. The firm continues to offer free legal advice to patients who suffered femur fractures or jaw injuries after taking the drug, and warns consumers to be aware of these risks.
The Plaintiff, 58-year old Bernadette Glynn, alleges that she suffered from a thigh break in April 2009 after bending down to pick something up in her driveway; she had been taking Fosamax for over six years, Bloomberg reports. During the opening arguments, her attorneys told jurors that Fosamax is defective because it impairs the body's natural ability to report "micro-fractures". This alleged defect makes bones susceptible to spontaneous thigh breaks. These so-called atypical femur fractures are alleged in some 3,300 lawsuits across the country. Glynn's case is technically the second to go to trial, with the first ending in a mistrial after the Plaintiff suffered a serious health complication unrelated to the case.
Fosamax and other bisphosphonate drugs are used to fight the effects of bone loss in patients who suffer from diseases such as osteoporosis and Paget's Disease. Fosamax, known generically as alendronate, was approved in 1995. Glynn's attorneys allege that Merck knew about the risk of femur fractures as early as 1990, according to Bloomberg.
In 2010, the U.S. Food and Drug Administration (FDA) updated the label on Fosamax to warn about the risk of atypical femur fractures. Last May, the agency published a review in the New England Journal of Medicine stating that there is little evidence promoting the use of bisphosphonate drugs beyond five years. Last June, a study in the Archives of Internal Medicine found that 82 percent of patients with atypical femur fractures had taken bisphosphonates.
Parker Waichman LLP continues to offer free legal consultations to victims of Fosamax side effects. If you or a loved one have experienced an atypical femur fracture and you believe Fosamax is to blame, please contact their office by visiting the firm's Fosamax website. Free case evaluations are also available by calling 1 800 LAW INFO (1-800-529-4636).
Contact:
Parker Waichman LLP
Gary Falkowitz, Managing Attorney
(800) LAW-INFO
(800) 529-4636
http://www.yourlawyer.com