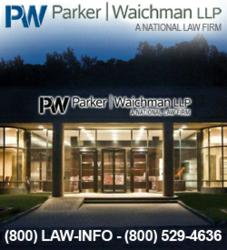 New York, New York (PRWEB) July 16, 2012
Parker Waichman LLP has filed a lawsuit on behalf of an Indiana woman who suffered a left and right femur fracture after taking Fosamax, an oral bisphosphonate. According to the FDA, bisphosphonates may not provide any long-term benefits while simultaneously increasing the risk of atypical femur fractures.
Parker Waichman LLP, a national law firm dedicated to protecting the rights of victims injured by defective drugs, has filed a Fosamax lawsuit naming Merck Sharp & Dohme Corp., Merck & Co., Inc and other potential manufacturers (John Doe Drug Companies 1-100) as Defendants. The lawsuit was filed on behalf of a woman who took Fosamax for years and suffered two femur fractures, allegedly due to the defective nature of the drug. The suit was filed on June 29th in the Superior Court of New Jersey, Atlantic County Law Division (Case No. L-4565-12).
According to the complaint, the woman took Fosamax for years before suffering a left femur fracture in July 2010 and a right femur fracture that October. The lawsuit alleges that the long-term use of Fosamax caused both of these thigh breaks, along with severe mental and physical pain and suffering, permanent injuries and emotional distress, economic loss due to medical expenses and living related expenses due to a new lifestyle.
The Plaintiff would not have taken Fosamax if the Defendants had properly disclosed the risks, the suit alleges. According to the complaint, the Defendants failed to warn consumers that Fosamax could raise the risk of atypical fractures, despite the fact that they were well aware of this defect.
Fosamax is an oral bisphosphonate used to treat conditions such as Paget's disease and osteoporosis in post-menopausal women. Although Fosamax, Actonel, Boniva, Didronel and Skelid are taken by mouth, bisphosphonates can also be administered intravenously; Aredia, Bonefos and Zometa are intravenous bisphosphonates that are often used to reduce the risk of bone fractures in cancer patients whose condition has spread (metastasized) to the bone. This patient population also appears to be at an increased risk for Osteonecrosis of the jaw (ONJ), another side effect associated with the bone loss drugs.
Even though Fosamax and other bisphosphonates are supposed to prevent bone fractures, the lawsuit alleges that these drugs may do just the opposite. According to the complaint, the drugs' mechanism suppresses bone turnover while allowing secondary mineralization. When used long-term, this can cause the bones to become brittle and more vulnerable to fractures.
In October 2010, the U.S. Food and Drug Administration (FDA) updated the label on Fosamax and other bisphosphonates to include the risk of atypical fractures. The agency has published a review in the New England Journal of Medicine after analyzing data from 2,342 post-menopausal women, concluding that there is little evidence to support the use of bisphosphonates for longer than five years.
Another recent study published in the Archives of Internal Medicine examined the risks of femur fractures with bisphosphonate therapy by comparing patients with atypical femur fractures versus classic fractures. Overall, the researchers found that 82 percent of the atypical femur fracture group had been taking bisphosphonates.
Parker Waichman LLP continues to offer free legal consultations to victims of Fosamax side effects. If you or a loved experienced an atypical femur fracture and you believe Fosamax is to blame, please contact their office by visiting the firm's Fosamax website. Free case evaluations are also available by calling 1 800 LAW INFO (1-800-529-4636).
For more information regarding Fosamax side effects lawsuits and Parker Waichman LLP, please visit: yourlawyer.com or call 1-800-LAW-INFO (1-800-529-4636).
Contact:
Parker Waichman LLP
Gary Falkowitz, Managing Attorney
(800) LAW-INFO
(800) 529-4636
yourlawyer.com