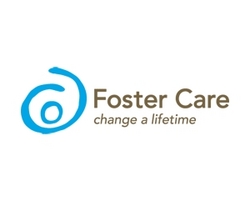 Washington D.C. (Vocus) May 6, 2010
May is National Foster Care Month, a time designated by the National Foster Care Month Partnership to shine a public light on the plight of children and youth in foster care. This year, despite a marked decrease in the total number of children in foster care – from more than a half million in 2007 to 463,000 at the end of 2008 – serious issues remain, especially for older youth in care. The Foster Care Month Partnership, comprised of nearly 20 child welfare organizations around the country, calls on all Americans to help make a difference in the life of at least one young person in foster care.
A recently released study by Chapin Hall revealed that youth who reach the age of majority –age 18 in most states – and exit the system, experience futures full of hardship: More than one in five will become homeless after age 18; just 58 percent will graduate high school by age 19 (compared to 87 percent nationally); fewer than 3 percent will earn a college degree by age 25 (compared to 28 percent nationally); and one in four will be incarcerated within two years of leaving the system.
Over the last decade, the number of these young people who "age out" of foster care has risen steadily – from 19,000 in 1999 to an all-time high of nearly 30,000 in 2008. On their own, without the safety net of a family or the education they need to compete in the workplace, these young adults must navigate a weakened economy offering fewer jobs and less support for vital services such as housing.
New federal legislation addresses some of the needs of this population. The Fostering Connections to Success and Increasing Adoptions Act, signed into law in October, 2008, includes a state option to continue providing Title IV-E reimbursable foster care, adoption, or guardianship assistance payments to children after the age of 18; it also extends eligibility for Independent Living services to older youth, with certain requirements.
Everyday citizens can help to change a lifetime for a child or youth in foster care by becoming foster or adoptive parents; serving as relative caregivers, mentors, advocates, or volunteers; helping to educate federal and state public policy leaders on the issues facing children and families; urging state legislators to implement all aspects of the Fostering Connections Act; and encouraging employers/employees to volunteer their time as professional coaches and role models for foster youth or young families with children in foster care.
Visit http://www.fostercaremonth.org to find out more about the many ways to get involved and make a lasting difference for America's children.
The National Foster Care Month Partnership consists of the following national organizations:
American Public Human Services Association/National Association of Public Child Welfare Administrators; Annie E. Casey Foundation/Casey Family Services; Black Administrators in Child Welfare; Casey Family Programs; Children's Rights; Child Welfare League of America; Foster Care Alumni of America; FosterClub; Foster Family-Based Treatment Association; Jim Casey Youth Opportunities Initiative; National Association of Social Workers; National Association of State Foster Care Managers; National CASA; National Foster Care Coalition; National Foster Parent Association; Orphan Foundation of America; Voices for America's Children. For more information on the partners, visit http://www.fostercaremonth.org
###