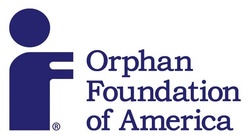 OFA's InternAmerica experience changed my life and shows me I can do more than just survive the system – I can and will succeed
WASHINGTON (PRWEB) July 14, 2008
The resolution, introduced by U.S. Representative Dennis A. Cardoza (D-Calif.), underscores the important issues confronting more than 25,000 youth who age out of the system each year and face a challenging world without family and financial support.
"I have met many foster youth seeking to break into the workforce, and it is clear they are asking for a hand up, not a hand out," said Congressman Cardoza. "I encourage organizations nationwide to open their doors to youth from the foster care system."
The Orphan Foundation of America's (OFA's) InternAmerica program helped prompt the resolution. Every year, the OFA awards internships to foster students nationwide, facilitating opportunities that build resumes and launch careers. Such internships are frequently unattainable without family or friend connections and involve expenses that foster youth cannot afford. OFA's InternAmerica provides students with transportation, housing, stipends and professional development seminars.
"We are grateful to Congressman Cardoza for highlighting the importance of extending workplace opportunities to foster youth," said Eileen McCaffrey, OFA's executive director. "When given the right support, they can achieve their goals and become great assets in the workforce."
"OFA's InternAmerica experience changed my life and shows me I can do more than just survive the system – I can and will succeed," said Amanda Williams, a foster student and junior from University of Indianapolis who just completed an InternAmerica experience with the office of U.S. Senator Evan Bayh (D-Indiana).
ABOUT:
Founded in 1981, the Orphan Foundation of America (OFA) is the only national organization focused solely on education, mentoring and workforce development for the 25,000 teens who age out of the foster care system each year. OFA awards nearly $17 million annually in funding, enabling thousands of foster teens to attend college and specialized training programs. For more information or to learn how to help, visit http://www.orphan.org.