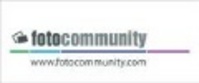 I created fotocommunity to be more than a website. It's a living community transcending the net. Our launch of new features that concentrate on relationships and communications at PMA marks our renewed commitment to provide people in the US with a passion for digital photography with their own virtual community
BONN, Germany (PRWEB) January 22, 2008
Full Show Release: http://www.cjcstrategists.com/resources/fc/PMA08ShowRlse.pdf.
PMA, billed as world's largest annual imaging event, is perfect to kick off the site's expanded platform for photography enthusiasts, professionals and artists alike -- the largest in Europe -- to the US market. Enhancements include a "favorites" bookmark to designate and share favorite photos and slide-show format to showcase projects. An all-new LinkedIn like "activity-feed," available in 1Q08, gives http://www.fotocommunity.com members greater ability to network.
Registration on fotocommunity is free, with Basic, Pro, and World upgrade memberships. A basic subscription is approximately $6USD per month. Although registered visitors to the site can participate FREE in fotocommunity, advanced members receive enhanced community experience, including posting more photos quicker.
A vibrant, virtual community in which "photo-philes" present and discuss photography work of every type, fotocommunity offers networking, photo postcards, chats, text forums, linked pictures and profiles. Currently, fotocommunity has 10 million photos on file. For more: http://www.cjcstrategists.com/resources/fc/backgrounder.pdf. Members meet in person in over 200 monthly user-organized forums. Also fotocommunity sponsors festivals, see: http://www.cjcstrategists.com/resources/fc/FestivalBrochure.pdf
"I created fotocommunity to be more than a website. It's a living community transcending the net. Our launch of new features that concentrate on relationships and communications at PMA marks our renewed commitment to provide people in the US with a passion for digital photography with their own virtual community," fotocommunity founder Andreas Meyer says.
The five languages of fotocommunity are: German, French, Italian, Spanish, and English. http://www.videocommunity.com/pc/pc/channel/4/extra/new/display/6683
About fotocommunity
Founded in 2001, fotocommunity today is an Internet community of approximately 700,000 avid photographers and photography enthusiasts. It is Europe's largest platform for those with an intense passion for photography. With 200 million page views per month, fotocommunity is quickly becoming a global phenomenon. For more information, visit http://www.fotocommunity.com.
For editorial inquiries, contact Charle-John Cafiero (212) 777-7654 or fc.comPR@CJCstrategists.com.