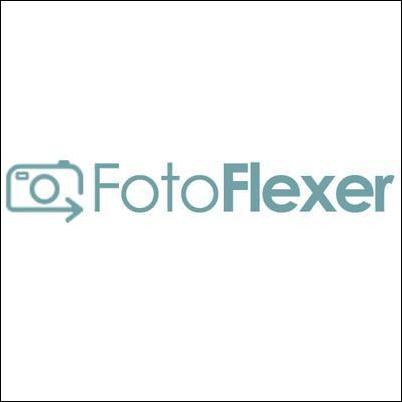 We created FotoFlexer because we were frustrated with the inability to easily edit photos in online communities
Berkeley, Calif. (PRWEB) July 9, 2007
FotoFlexer (http://www.fotoflexer.com) today launched an online photo-editing suite for the rapidly-growing photo-sharing sites such as Facebook.com and Photobucket.com, which reached 15.6 million visitors in November of 2006 (1). The new web site enables members of online communities to easily enhance their images for photo sharing and creative expression.
FotoFlexer provides new, easy-to-use tools for modifying pictures, using advanced image processing. These technologies allow for revolutionary ease when performing image altering tasks such as removing acne, giving a person a tan, making muscles larger, or turning a friend into "the Hulk". They leverage state-of-the-art statistical approaches, which were designed explicitly to simplify these usability and discoverability problems.
FotoFlexer was created by two UC Berkeley computer science students, an alumni and a PhD student, who have applied the latest technological advances into the site. This allows it to far surpass the functionality of existing offerings. "We created FotoFlexer because we were frustrated with the inability to easily edit photos in online communities," said Neil Warren, a co-founder. "FotoFlexer empowers users to improve the quality of their images, and also provide a number of fun features, wells-suited to social networkers on Facebook, MySpace and other sites."
"Fotoflexer represents a giant leap forward for online photo editing. It brings a number of features to the typical users that were once only available to multimedia professionals. Users can create attractive and fun new pictures of themselves, friends and family. It's a great technology, with substantial benefit to the user," says Professor Jon Burgstone, the founding Faculty Chair of the Center for Entrepreneurship & Technology and an adviser to many start-up companies.
Fotoflexer is a free product, which is provided to the user through the web. While it has the speed, power and responsiveness of any traditional desktop application, because it is provided online, there is no need for installation. This also allows for upgrades of new functionality to appear automatically, so that FotoFlexer can constantly innovate and provide new functionality to its users. It is currently fully integrated into Facebook, allowing users to easily improve existing online albums.
Users of the program are already attesting to its usefulness and functionality.
User Aaron Lim thinks that FotoFlexer has "really awesome features and is really easy to use." Erin Levy, another user, says she "can't believe how easy it is to recolor something. [FotoFlexer] Is So much fun ... so useful."
To sign up for or learn more about the product, visit http://www.fotoflexer.com, or try the Facebook plugin at http://apps.facebook.com/fotoflexer/
ABOUT FOTOFLEXER
FotoFlexer was co-founded by two UC Berkeley students who are part of Arbor Labs, an organization of computer science graduate students developing cutting-edge products. Arbor Labs was created in December 2006 by Jeremy Schiff, a computer science PhD student at Berkeley. He is supported by his mentor, Jon Burgstone, the founding Faculty Chair of the Center for Entrepreneurship & Technology at Berkeley. Professor Burgstone was previously co-founder and CEO of SupplierMarket, which was acquired by Ariba for approximately $1.1B.
For more information, please contact
Arbor Labs
Jeremy Schiff
President
818-681-9266
Jeremy @ arborlabs.com
(1) According to ComScore Media Metrix, an online measurement company.
# # #