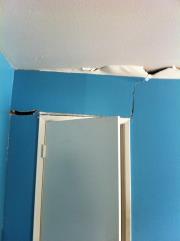 Soaker hoses drip almost 100% of the water into the ground
Dallas, TX (PRWEB) April 24, 2013
The challenge of preventing foundation repairs in Dallas becomes harder due to the severe drought conditions. Even before the scorching summer has started, several cities have already been forced to mandate watering restrictions. Sometime those restrictions are so severe that sprinkler systems are not allowed to be used at all.
Residents can make good use of one of the most efficient and least wasteful method to water the grounds, soaker hoses. Soaker hoses drip almost 100% of the water into the ground and make the best use of this precious resource. Most manufacturers recommend positioning the hose 3-4 inches under ground and 12-24" away from the edge of the residence's foundation.
Of course each homeowner will have to find the best location also depending on their garden, soil composition and vegetation arrangement around the house. The homeowner should make sure the hose is not right up against the slab, and that the hose reaches completely around the residence. Some soaker hoses are 100' long and more can be joined to the desired length.
Once the soaker hose is in place, the manufacturer's directions should be followed for water pressure, back-flow devices, pressure regulator or timer valves. Also, homeowners should remember to check with the local municipalities about times and days allowed for watering.
There are several ways to gauge the effectiveness of a soaker hose:
The condition of the ground around the slab. Too wet, with standing water or cracked and pulled away from the slab are indications of too much or not enough watering.
A slightly more precise method is to obtain a 2-3 feet long re-bar of metal rod to insert into the ground. The rod will find resistance and stop sliding in the ground when the dry earth is encountered.
The vegetation around the the foundations like flower beds, bushes and ground covers will also give you an indication of the moisture in the ground.
Most likely, using all these methods together will give the homeowner the best idea of the conditions and health of the residence's foundations. Over time the homeowner can determine the right amount of watering during the different weather conditions.
Water and the homeowner's residence are both precious resources and finding the right balance to prevent foundation repairs is especially challenging in these weather conditions. For more information contact Premier Foundation Repair Inc based in Dallas can be reached at 972-417-0823