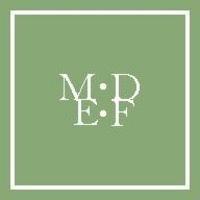 SALT LAKE CITY (PRWEB) August 25, 2008
Since 2001 the McCarthey Dressman Education Foundation has made a commitment to provide more than $895,000 in scholarships and grants. Co-founder of the Foundation and Chair of its Board of Trustees Sarah McCarthey commented, "The significant increase in applications this year and the originality, diversity and thoughtfulness of the submissions were very gratifying. The Foundation is pleased to support those individuals and teams of educators who share our commitment to make teaching and learning exciting, innovative and motivating and to ensure that what happens in the classroom contributes to the highest development of each child and mentor and to our society as a whole."
TEACHER DEVELOPMENT GRANT WINNERS include Heather Bruce, Missoula, Montana; Rebecca Cresell, Seattle, Washington; Genevieve Goldstein, Watsonville, California; Walter Lewis, West Valley, Utah; and Jim Smith, Sandia Park, New Mexico. ACADEMIC ENRICHMENT GRANT WINNERS are Brenda Armstrong, Richmond, California; Tanesha Bell, Denver, Colorado; Jennifer Henderson, Holyoke, Massachusetts; Wanda Melton, Laurens, South Carolina; Juan Pommier, Los Angeles, California; and Raymond Veon, Atlanta, Georgia. SCHOLARSHIP RECIPIENTS are Kevin Donoher, New Mexico State University; Chelsea Findlay, West Virginia University; Martha Ann Flores, New Mexico State University; Jonathan Harris, University of California, Santa Cruz; and Kimberly Schneider, West Virginia University.
More information about each of the 2008-2009 winning projects is posted at http://www.mccartheydressman.org.
ABOUT THE McCARTHEY DRESSMAN EDUCATION FOUNDATION
The McCarthey Dressman Education Foundation is dedicated to serving students and teachers in developing interests, strategies and skills needed to enhance society. Founders Sarah McCarthey and Mark Dressman, professors at the University of Illinois Champaign, recognize the struggle educators too often face in bringing exceptional teaching to their students. Ever-tightening budgets and skyrocketing technology and supply costs now make it more difficult than ever for educators in all areas—k-12, after school, and advanced study—to introduce new programs and projects to children who need them most. To that end, the McCarthey Dressman Education Foundation awards grants and scholarships to those projects and/or initiatives with significant potential to augment the educational experiences for all children. Application deadline for the McCarthey Dressman Education Foundation grants and scholarships is May 1st of each year. Information and applications can be found online at http://www.mccartheydressman.org.