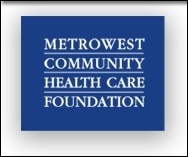 We studied the choices and alternatives and decided it's time to step up the intensity and urgency of the appeal - this is truly about our kids' future.
Ferndale, WA (PRWEB) January 31, 2007
Stepping in to address an urgent need for awareness, responsibility and action, the MetroWest Community Health Care Foundation is launching an aggressive communication and education campaign. "We need to educate the public in general and parents in particular about the seriousness of this issue and the steps that can be taken to help kids maintain a healthy weight, "states Bill McGinley, chair of the Foundation's Board of Trustees.
The numbers are certainly startling-roughly nine million children over age six are overweight; nearly double the number from 1980. Recent research demonstrates that 60% of overweight pre-schoolers and 80% of overweight elementary school children become overweight teens. Heavy adolescents have an 80% chance of becoming overweight or obese as adults, increasing their risk for heart disease, stroke and type II Diabetes. Mental health is also threatened, as research has shown that obese men and women have a 20%elevated risk of depression.
Foundation officials describe the campaign as bold and direct. "If you look at current community efforts in the field of childhood obesity prevention and treatment, you can see that while there is a wealth of useful information, there is very little action resulting as a consequence," comments Foundation CEO Martin Cohen. He states, "We studied the choices and alternatives and decided it's time to step up the intensity and urgency of the appeal - this is truly about our kids' future."
To develop the campaign, the Foundation took into account the region's demographic makeup, studied the most efficient ways to reach the public and enlisted the help and input of area physicians, psychologists, educators, nutrition and exercise specialists who volunteered their efforts to contribute to this important cause.
The Foundation's campaign includes local billboards, print advertising, television spots and public relations, with other special components focused on groups such as area pediatricians. A specifically developed website (http://www.metrowestkids.org) will offer support, share tips and serve as a portal, facilitating access to existing information particularly valuable for parents, kids and school personnel. An important component of the website will be to provide contact with a panel of experts who can answer questions and concerns.
In addition to this campaign, the Foundation has stepped up its grantmaking to area schools and youth serving agencies to support evidence-based nutrition and physical education programs, School Wellness Policy implementation, programs that suggest active alternatives to "screen time," parent education on nutrition and health screening services. In addition to grant funding, the Foundation is committing resources to provide training and technical assistance to its grantees to ensure the successful implementation of these new initiatives.
The MetroWest Community Health Care Foundation serves as a catalyst for a healthy MetroWest, providing over $5 million in annual financial support for community-based and community-driven programs in 25 towns in the MetroWest area of Massachusetts.
Inside Out Communications, from Holliston, Massachusetts, is the Foundation's agency of record.