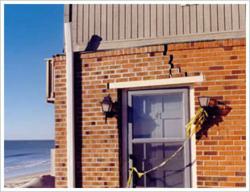 The concept of foundation watering is a great option in preventing foundation damages...
Calimesa, CA (PRWEB) November 17, 2011
New on ConcreteNetwork.com are tips for protecting residential and commercial foundations from damage and distress that can lead to costly structural, and foundation repairs. Educating consumers and builders on the causes of foundation failure and warning signs to watch out for, the site gives insights on what can be done to prevent the need for foundation repair.
Detailing four different approaches, the concept of foundation watering is a great option in preventing foundation damages that require repair. This concept uses the landscaping around the structure to prevent cracks from forming in the foundation.
The goal of foundation watering is to control the balance of moisture around the foundation during dry periods, to stabilize any movement that may occur due to soil expansion. More information on foundation watering and landscaping can be found on LandscapingNetwork.com.
Other methods of damage prevention discussed include waterproofing, dampproofing and drainage control, all offering their own benefits for protecting concrete foundation.
For foundations that are beyond the prevention stage and are in need of repair, read more about foundation repair options on http://www.FoundationRepairNetwork.com.
Article photo courtesy of Ram Jack Systems Distribution LLC in Ada, OK.
About ConcreteNetwork.com
Established in 1999, ConcreteNetwork.com educates consumers, builders, and contractors on popular decorative techniques and applications. These include stamped concrete, stained concrete, concrete countertops, polished concrete, and much more. Over 12 million people visited The Concrete Network website in 2010 to research, get ideas, find concrete products, and to find a contractor.
The site connects buyers with local concrete contractors through its Find a Contractor service throughout the U.S. and Canada, and is fully searchable by more than 20 types of decorative concrete work. Through its Find Concrete Products service, the site provides visitors with a list of decorative concrete manufacturers throughout the U.S. and Canada, as well as local decorative concrete supply stores.
###