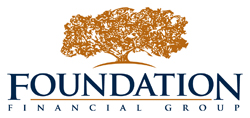 Bullying and ridicule of teenage girls because of how they look is a growing social issue that negatively impacts the lives of girls across the country
ATLANTA (PRWEB) February 23, 2012
A team of employees from Foundation Financial Group's Atlanta regional center, located at 100 Galleria Pkwy Suite 1400, participated in "More Than a Pretty Face," benefiting Pretty Perfect. Foundation Financial Group employees volunteered their time and made a monetary donation to the Pretty Perfect cause.
"Bullying and ridicule of teenage girls because of how they look is a growing social issue that negatively impacts the lives of girls across the country," said Crystal Glenn, a unit sales manager at Foundation Financial Group's Atlanta center. "Forward-thinking organizations like Pretty Perfect are bringing this to light while making a difference in the lives of teenage girls."
About Pretty Perfect
Pretty Perfect is a non-profit organization founded by women in the entertainment and modeling industry. Pretty Perfect creates community-based programs that will help mentor and build confidence for overweight teenage girls ranging from 13 to 17 years old. Its mission is to teach girls to think positively so they can look forward to their futures and make wiser decisions based on their self-worth.
About Foundation Financial Group
Foundation Financial Group, one of the nation's fastest-growing financial services companies, specializes in mortgage lending, property and casualty insurance, life insurance, retirement services, personal taxes and corporate tax services. Foundation Financial Group operates seven regional centers in Atlanta; Charlotte, N.C.; Dallas; Jacksonville, Fla.; Raleigh, N.C.; Rochester, N.Y.; and Savannah, Ga., as well as a branch network of retail storefronts in Dayton, Ohio; Indianapolis; Kansas City, Mo.; Toledo, Ohio; and St. Paul, Minn. Foundation Financial Group offers mortgage refinancing and first-time buyer lending through traditional financing, as well as Federal Housing Administration and other government-backed home loan programs. Foundation Financial Group enjoys an A+ rating from the Better Business Bureau, the highest accreditation the BBB gives and an industry-leading Federal Housing Administration compare ratio. For more information, call 866-334-1001.
For additional information, interview and image requests, contact The AXIA Public Relations Firm at 866-999-2942, ext. 700.
###