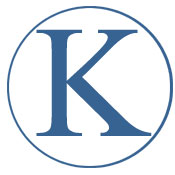 Scottsdale, Arizona (PRWEB) February 15, 2013
Fountain Hills Accountant Dan Kuchan, in anticipation of tax season, has released the most helpful tips for individuals in preparation of their taxes this season. Typically, there are individuals that wait until the last minute because they don't fully understand how to do their taxes, or they procrastinate. Listed below are some tips that Dan Kuchan thinks every individual should know, to assist them in the successful preparation of their taxes in 2013.
Fountain Hills Accountant Dan Kuchan reminds individuals that procrastinating and taxes don't mix, so it is important to start assessing documents as soon as possible. Most tax documents should be received by individuals by the first week of February, which gives ample time to check these documents for inaccuracies and file them. Kuchan recommends that when documents arrive, to place them in a folder so that they won't get lost, and if something is missing call the company directly, who will generally provide the needed information.
Kuchan also recommends creating a checklist so that no document is missing when the time comes for an individual to file taxes. If unsure of what a checklist should consist of CPAs and tax preparers generally have them in their office.
Fountain Hills Accountant Dan Kuchan recommends that individuals thoroughly read all of their documentation, especially those from brokerage companies. While reading, one needs to note that it is marked "final brokerage statement" and not the quarterly.
Dan Kuchan suggests that individuals organize their documents before heading to a CPA or attempting to file them on their own. The order that he recommends is estimated taxes (if any), wages, interest, dividends, refund cards from the state, pension distribution, social security, and the form for any gambling winnings at the rear. By organizing documents, individuals ensure that every document is present, all that is left to do is file.
The last thing that Dan Kuchan reminds individuals of, during tax season, is avoiding audits. Typically there are four things that make an individual more susceptible to an audit: business expenses, long lists of itemized deductions, claiming large cash contributions and employment that is based on tips. People that make larger incomes also are more susceptible to audits, so by making sure all documentation is in order and taxes were filed correctly the risk of an audit is slim.
Fountain Hills Accountant Dan Kuchan shares these tips so that individuals can successfully tackle the process of filing their taxes this year. By utilizing this helpful information, individuals can feel more confident in their tax preparation making the entire process easier, and much more efficient.
Fountain Hills Accountant Dan Kuchan Contact Information:
http://dankuchan.com/
Phone 480-837-6083
Fax 480-837-0097