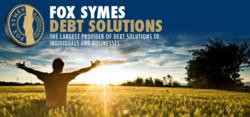 Fox Symes helps 100,000 Australians each year with their debt stress
(PRWEB) February 14, 2013
Fox Symes has identified that many Australian based families are dealing with increasing debt stress on a daily basis. The number of Australians effected shows a direct correlation to the number of recent job cuts due to businesses announcing net losses or severely decreased profits. Common causes for concern among everyday households include mortgage repayments, unsecured loan accounts, education costs, security, energy costs and general everyday living expenses. For some, this is manageable and for others, this is not. The continued increase in costs of living contributes to the reason that Australia is an aging population. Younger professionals aren't looking to have kids until an older age and this may be for financial complications.
Fox Symes believe that the first step to managing finances efficiently is to establish a budget specifically set to household requirements. Fox Symes provide free services online that are available to download that will help everyday consumers calculate their weekly or monthly expenses. Resources include a printable budget outline indicating essential expenses and determining discretionary income. Acknowledging essential expense amounts will enable people to discover where their money is actually going. Any undetermined amounts generally results in unnecessary spending. A budget will help alleviate this common household problem.
Fox Symes helps 100,000 Australians each year with their debt stress by providing alternative solutions and establishing suitable outcomes to avoid excess financial stress. As the professionals in debt consolidation, Fox Symes offers consolidation services on all unsecured loans, credit cards and other relative loan accounts Australians may currently sustain. Consolidation loans are a much more effective method to manage excess debts. The process allows everyday Australians to integrate the numerous debt accounts and format them all into one final consolidation loan. They will ultimately result in smaller monthly repayments that are more affordable and deliver a lower interest rate, saving thousands of dollars that potentially would be paid in excess interest on numerous accounts. These savings are suggested to be stored in alternative savings accounts or allocated to the new consolidation loan to pay out much faster than originally anticipated, relieving debt stress.
If a consolidation loan is not the most practical solution, other alternatives will be explored to develop a suitable outcome that is best suited for the current situation both short and long-term. Some notable alternatives include debt agreements, mortgage refinancing, personal insolvency agreements and bankruptcy agreements. These outcomes are not practical for most clients and some are more extreme. However Fox Symes strive to deliver the most suitable solution for Australian families to consider that will positively affect their future.
Friendly and professional staff offer advice and assistance based on your income, family status and current debt. From the initial consultation, clients will immediately be provided available solutions to consider.
Any financially stressed Australians are urged to visit the Fox Symes website for a free online enquiry, or contact the free debt hotline on 1300 361 204.