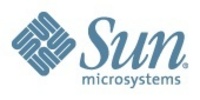 This is an incredibly exciting time for Greenplum as the investments we have made in both our technology development and our relationship with Sun are now resulting in tremendous momentum in the marketplace. Fox Interactive Media is a perfect example of how companies can differentiate themselves, and change the game by intelligently leveraging their own data
LOS ANGELES & SANTA CLARA, Calif. (PRWEB) September 24, 2008
"Sun and Greenplum will be invaluable collaborators as we continue to put our data to work in new ways that will improve both the user and advertiser experience on our network of sites," said Arnie Gullov-Singh, EVP of Product, Technology and Operations for the FIM Audience Network. "Both of these companies are at the cutting edge of data collection and analysis, and we're excited this new working relationship has been established that we know will help drive our business forward."
The data warehouse solution will combine the highly-powerful and scalable Sun Fire™ X4500 storage server with the Greenplum Database, the industry's first massively parallel database capable of processing petabytes of data on general purpose hardware. The Sun Fire X4500 storage server combines the performance of a four- way Sun Fire x64 server and the highest storage density available at about half the cost of traditional solutions. This solution is also powered by Sun's Open Storage technologies including the Solaris 10 Operating System (OS) and Solaris™ ZFS, the world's most advanced file system.
"Sun is a leader in helping the world's largest Web brands build, grow and monetize high quality Web experiences for hundreds of millions of users," said John Fowler, executive vice president, Systems Group, Sun Microsystems, Inc. "Fox Interactive Media's use of Sun's Open Storage technologies like Solaris ZFS and the Sun Fire x4500 storage server speaks volumes to our ability to scale and efficiently manage massive amounts of content."
"This is an incredibly exciting time for Greenplum as the investments we have made in both our technology development and our relationship with Sun are now resulting in tremendous momentum in the marketplace. Fox Interactive Media is a perfect example of how companies can differentiate themselves, and change the game by intelligently leveraging their own data," said Bill Cook, CEO of Greenplum. "With most of Fox Interactive Media's nearly 190 million active users generating new content every day, Greenplum's database will be handling one of the world's most demanding analytical workloads."
About Sun Microsystems, Inc.
Sun Microsystems develops the technologies that power the global marketplace. Guided by a singular vision -- "The Network Is The Computer (TM)" -- Sun drives network participation through shared innovation, community development and open source leadership. Sun can be found in more than 100 countries and on the Web at http://sun.com.
About Fox Interactive Media
A division of News Corporation, Fox Interactive Media (FIM) is a portfolio of leading social networking, entertainment, sports and information sites that offer a platform and tools for consumers to express themselves, communicate with each other, and engage with media. The company's worldwide network includes such category leaders as MySpace, Photobucket, IGN, FOXSports.com, RottenTomatoes, AskMen, Flektor and more that together comprise one of the largest audiences on the Web.
About Greenplum
Greenplum develops the world's fastest, most scalable database software for Business Intelligence and Data Warehousing. Greenplum Database, the company's breakthrough database software product, enables companies to analyze terabytes of information faster and more cost effectively than traditional data warehouse solutions, allowing organizations to fully leverage their data to gain critical insights into the past, present and future and achieve and extend their competitive advantage in the marketplace. Greenplum Database also powers the Sun Data Warehouse Appliance, which integrates servers, storage and database to deliver industry leading performance, scalability, and cost of ownership. For more information about Greenplum, visit http://www.greenplum.com.
Sun, Sun Microsystems, the Sun logo, Java, Sun Fire, Solaris, and The Network Is The Computer are trademarks or registered trademarks of Sun Microsystems, Inc. and its subsidiaries, in the United States and other countries.