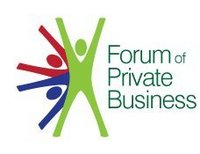 If approved by the European Parliament, as expected, these new rules under the Late Payments Directive should make significant inroads in tackling the £24 billion hole in the UK's economy caused by late payment to small businesses
(PRWeb UK) September 16, 2010
The Forum of Private Business is calling on the UK's public sector to retain its target of paying small firms in 10 days following a new ruling to make 30 days the standard across the European Union (EU).
The European Parliament and European Council have agreed to new legislation amending the EU Late Payments Directive in order to address the widespread problem of late payment across Europe, including imposing a standard 30-day deadline for payments.
While welcoming the development, the Forum is concerned that many public sector bodies could abandon the UK's own domestic 10-day target, which was announced in 2008.
"If approved by the European Parliament, as expected, these new rules under the Late Payments Directive should make significant inroads in tackling the £24 billion hole in the UK's economy caused by late payment to small businesses," said the Forum's Chief Executive Phil Orford. "However, although it is still not a widespread success across the public sector, abandoning the UK's domestic 10-day payment target would be a significant step backwards in tackling the culture of poor payment.
"Central government departments, for example, are largely meeting the 10-day target and it is important that the UK's public sector continues to strive to set the standard for other countries and private companies to follow."
The Forum is pleased that the European Commission's initial proposal to allow debtors and creditors to agree payment terms separately has been scrapped.
According to members of the not-for-profit business support and lobby group there is rarely any scope at all for a small business supplier to properly negotiate terms with large customers, so this would have effectively amounted to an opt-out clause for many big businesses.
If a payment is late, authorities will have to pay a surcharge of 8% on the money owing, as well as fixed compensation of €40 (approximately £27) for the creditor's recovery costs.
Although 30 days has been deemed standard, in exceptional circumstances most public authorities can extend this to 60 days if they have 'special justification'.
However, public healthcare providers can be afforded a maximum deadline of 60 days because of the special nature of bodies such as public hospitals which are, according to a European Parliament, statement 'largely funded through reimbursements under social security systems.'
This exemption risks undermining work carried out in the UK that has led to some NHS trusts paying within the 10-day target – and could prevent others from improving their payment times.
Research carried out by the Forum has discovered some NHS trusts are paying more than 90% of their bills within 10 days.
However, others are processing absolutely none in the timeframe – and some are barely managing to pay one in five invoices within 30 days.
The Forum used the Freedom of Information Act to reveal the figures and found at least five NHS trusts had paid fewer than 1% of their bills in 10 days over the past year. Additionally, at least 35 trusts processed fewer than 10% within 10 days.
Tameside Hospital NHS Foundation Trust in Lancashire emerged as the best-performing trust in England for 10-day payment, paying 94% of invoices within 10 days. Three trusts in London and the South East were joint worst on this count, all reporting 0% figures.
The Dudley Group of Hospitals NHS Foundation Trust in the West Midlands was the best for 30-day payment, processing 99.9% of bills within the month. The Royal Bolton Hospital NHS Foundation Trust was the worst, with a figure of 18.7% for 10-day payment.
When compared with the Forum's similar FoI research on local authorities, NHS trusts perform much more poorly on prompt payment. Recent research found 44% of invoices to English councils were being paid within 10 days, but only 31% of bills were paid as quickly by NHS organisations.
Similarly, the average NHS bill in England took 26 days to be paid, compared to 18 days for local authority invoices.
However, figures from credit management body Intrum Justitia show how important the new rules will be to help exporters improve their cash flow by reducing their exposure to poor payment.
In Italy, for example, the average private sector payment time will have to decrease by over a month, from 66 days, and the public sector will be forced to cut its average invoice payment time by a massive 70 days.
The Forum has campaigned extensively against the practice of late payment. It was instrumental in lobbying for the Late Payment of Commercial Debts (Interest) Act, which was introduced in 1998 and provides firms with a right to charge interest on late payments.
The Forum's work also led to the introduction of the Prompt Payment Code – a list of companies pledging to pay smaller suppliers on time and in full.
However, too few of the UK's bigger businesses have signed up to the code, and many small suppliers are afraid to come forward and take them on publicly or in the courts.
The organisation is helping business owners to minimise the damage caused by late payment via its Finance Director business support solution, which provides members with debt recovery, business monitoring and credit reporting services and an online late payment calculator.
The Forum also gives business owners a voice to speak out against late payment via its Communication Director business support solution and will treat all communications on late payment sent to latepayment(at)fpb(dot)org anonymously.
Notes to editors
Formed in 1977, the Forum of Private Business is evolving following a year of intensive research about the real needs of small businesses.
As an invaluable extension to its members' teams the not-for-profit organisation has developed a range of tailored business solutions to support, protect and reassure small firms throughout the lifecycle of their businesses.
These are: 'Finance Director', 'Legal Director', 'HR Director', 'Health and Safety Director', 'Development Director', 'Purchasing Director', 'Communications Director' and 'Managing Director'.
For full list of services under each solution and/or membership package, visit http://www.fpb.org/membership or call 0845 612 6266.
Images of key Forum spokespeople, along with the Forum's logo, can be downloaded here.
Broadcast media – the Forum has ISDN capability and can provide comment, in quality audio, at short notice.
The FPB can also provide journalists with localised and sector-specific case studies.
About the Forum of Private Business
A not-for-profit organisation, the Forum of Private Business provides a personal, friendly and highly tailored service to its members – with the primary purpose of helping them run their businesses more profitably.
Representing thousands of small businesses across the UK – including retail, service providers and manufacturing companies – the Forum is recognised by the Government as one of the six main business support and lobby groups. It uses this position to influence decision-makers in the UK and Brussels on the issues that matter to small businesses. Visit http://www.fpb.org.
The Forum helps owners and managers of small and medium-sized businesses to comply with regulations via its dedicated member helpline, 24-hour legal advice line, and Health and Safety Guide, Employment Guide and Credit Control Guide.
In addition, the Forum's http://www.smallbusinesschannel.co.uk was launched in June 2009, providing a wealth of free video advice and information on a range of topics to business owners and managers.
The Forum is a proud supporter of the Children's Cancer and Leukaemia Group (CCLG): http://www.fpb.org/charity
Media contacts
Phil McCabe
Media and PR Manager
Tel: 01565 626019
ISDN: 01565 654673
Mobile: 07775 756312
Email: phil(dot)mccabe(at)fpb(dot)org
Chris Gorman
Media and PR Assistant
Tel: 01565 626016
ISDN: 01565 654673
Mobile/out of hours: 07775 756300
Email: chris(dot)gorman(at)fpb(dot)org
###