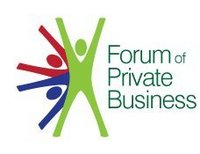 It is now a race against time. The message to small business owners is clear – if you are entitled to SBRR then lodge a claim without delay using LeaseholdersUnited's free online service.
(PRWeb UK) September 22, 2010
Small businesses which face losing out on at least £200 million in backdated rate relief are being thrown a lifeline in the form of a free online claims system.
Unless they lodge claims by the 30 September deadline businesses occupying commercial premises between 1 April 2007 and April 2010 could miss out on backdated small business rate relief (SBRR), which, according to figures from property specialist LeaseholdersUnited, is worth at least £200 million.
LeaseholdersUnited's Andrew Bacon, who is Property Adviser to the not-for-profit business support and lobby group the Forum of Private Business, said the problem is being made worse because too few business owners are aware that they can claim the relief.
He said many local councils fail to provide details of the relief, publish inaccurate information and that some even continue to provide outdated, ineligible forms.
"Claiming backdated SBRR before 30th September 2010 could mean that a small business paying £5000 a year in rent gets a cheque back from the council that is enough to cover its overheads until March 2011, just for filling in a form," said Mr Bacon.
"Unfortunately, most councils are saying nothing about the issue and many are handing out businesses forms that actually stop them backdating their claim. This is something we first highlighted back in 2008 and, despite assurances that it would be tackled, the problem persists.
"Time is running out so it is important to act now. The simple solution is for every business to send in the correct claim form before 30 September 2010. Those who are not eligible will simply be rejected but those that are eligible will get the money they deserve. We can help them."
Mr Bacon urged business owners to follow five simple steps in order to make sure they submit claims before the 30 September deadline using the correct forms:

Go to http://www.sbrr.co.uk
Enter your local authority details and your email address
Receive the correct form, together with completion notes and a fax number for the Council.
Fill it in and fax it off before 30 September 2010.
If you are eligible the Council will send you a cheque and then also automatically grant you any Small Business Rate Relief from 1 April 2010 onwards.
"Many businesses have downloaded claim forms for free from http://www.sbrr.co.uk in the last 2 days, enabling them to claim as much as £5000 each. Had they waited until 1st October to do this, they would only have been able to claim £2000," he said.
Using official data including the SBRR claim and eligibility rates Leaseholders United has estimated the amount of SBRR that is currently unclaimed in each local area of the UK.
Commenting on the figures the Forum's Research Manager, Tom Parry, said: "For the first time, we can begin to see a picture of the small business rate relief that is going unclaimed in each area and it amounts to a substantial amount of money at a time small firms are struggling to maintain any kind of cash flow."
He added: "It is now a race against time. The message to small business owners is clear – if you are entitled to SBRR then lodge a claim without delay using LeaseholdersUnited's free online service."
Business owners should be aware that, from October 2010, SBRR is set to increase in England. Businesses with a rateable value of less than £6,000 will pay no business rates for a year. Previously they received a 50% discount.
Taper relief from 100% to 0% will also be in place for properties of over £6,000 and up to £12,000 in rateable value for that period.
Further, empty property relief has been extended for 2010-11 so that all empty properties with a rateable value below £18,000 are exempted from business rates.
Similar business rate relief schemes operate in Wales, Scotland and Northern Ireland.
LeaseholdersUnited's free online claims system is one of a range of services designed to help business owners keep on top of their property costs.
Others include CostMINDER, which gives businesses the information they need to help them negotiate reductions in their rates, rent and other property costs without employing a Surveyor and an Online Valuation service, enabling businesses to instantly download an independent estimate of the rental and capital on nearly every shop, office or industrial property in England.
Forum members get a 50% discount on LeaseholdersUnited's [property cost control services, which represents a saving of £150 a year.
The Forum helps its members save money and manage their finances through its '[Finance Director' business support solution.
Through the solution, the not-for-profit organisation provides its members with expert advice on issues such as reducing business costs, improving credit ratings, business monitoring and business insurance.
For a list of the estimated SBRR unclaimed in each area click here and for more information about the Forum call 0845 612 6266 or visit http://www.fpb.org.
Notes to editors
Formed in 1977, the Forum of Private Business is evolving following a year of intensive research about the real needs of small businesses.
As an invaluable extension to its members' teams the not-for-profit organisation has developed a range of tailored business solutions to support, protect and reassure small firms throughout the lifecycle of their businesses.
These are: 'Finance Director', 'Legal Director', 'HR Director', 'Health and Safety Director', 'Development Director', 'Purchasing Director', 'Communications Director' and 'Managing Director'.
For full list of services under each solution and/or membership package, visit http://www.fpb.org/membership or call 0845 612 6266.
Images of key Forum spokespeople, along with the Forum's logo, can be downloaded here.
Broadcast media – the Forum has ISDN capability and can provide comment, in quality audio, at short notice.
The FPB can also provide journalists with localised and sector-specific case studies.
About the Forum of Private Business
A not-for-profit organisation, the Forum of Private Business provides a personal, friendly and highly tailored service to its members – with the primary purpose of helping them run their businesses more profitably.
Representing thousands of small businesses across the UK – including retail, service providers and manufacturing companies – the Forum is recognised by the Government as one of the six main business support and lobby groups. It uses this position to influence decision-makers in the UK and Brussels on the issues that matter to small businesses. Visit http://www.fpb.org.
The Forum helps owners and managers of small and medium-sized businesses to comply with regulations via its dedicated member helpline, 24-hour legal advice line, and Health and Safety Guide, Employment Guide and Credit Control Guide.
In addition, the Forum's http://www.smallbusinesschannel.co.uk was launched in June 2009, providing a wealth of free video advice and information on a range of topics to business owners and managers.
The Forum is a proud supporter of the Children's Cancer and Leukaemia Group (CCLG): http://www.fpb.org/charity
Media contacts
Phil McCabe
Media and PR Manager
Tel: 01565 626019
ISDN: 01565 654673
Mobile: 07775 756312
Email: phil(dot)mccabe(at)fpb(dot)org
Chris Gorman
Media and PR Assistant
Tel: 01565 626016
ISDN: 01565 654673
Mobile/out of hours: 07775 756300
Email: chris(dot)gorman(at)fpb(dot)org
###