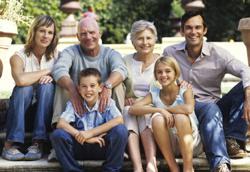 "If you do your due diligence up front, you can save a lot of headaches and create a great deal of security for those around you."
Tampla, FL (PRWEB) August 21, 2012
Every family business owner has to create a succession plan for his or her business. FPMG, a Florida Management and Performance Consultancy, offers guidance for family business owners who are considering passing their businesses onto their children. "Transitioning power in any business can be a challenging process," notes Denise Federer, Ph.D., Managing Partner of FPMG. "But when you throw your kids into the mix, it can become even more complicated." The stakes are indeed high when you're looking to pass on the family business. Succession plan decisions don't only impact the family that owns the business; they also impact the families of other employees as well.
"Navigating these waters can be complex," acknowledges Dr. Federer. "If you do your due diligence up front, you can save a lot of headaches and create a great deal of security for those around you." The following are Dr. Federer's tips to ensure that the transition of ownership to your children in a family business is as smooth as possible.
1. Have the courage to understand that the power lies with you to make decisions of who to leave inheritance to.
"There's an old saying that goes, 'Think like a family, act like a business.' I tell all of my clients to keep this in mind," advises Dr. Federer. Family decisions are often made on the premise that the end result ends up in everyone's collective best interests. Family business decisions are no different.
The difficulty with family and a family business is that they're two systems that overlap and greatly impact one another. Dr. Federer warns, "The family dynamic can be severely frayed when one child learns he or she may have to accept the other as a manager." In these situations, business owners need to remember not to let their children's emotions dictate too much of the decision making process. "You're juggling the livelihood of more than just your family," says Dr. Federer. "You must also consider the livelihood of your non-family employees. Give deep consideration to what's in the best interests of everyone. You're the one with the power."
2. Create governance rules long before you're ready to exit the business – who's in, who's out, what they do.
The overwhelming majority of inheritance disputes arise from situations where wishes are not clearly communicated by the deceased. Succession planning for family businesses requires the same effort as personal estate planning. It is essential to have a well-defined, specific plan for both.
Dr. Federer recommends asking questions like:

"Who will run the business?"
"How will ownership be divided up?"
"Who makes decisions? What kinds of decisions can they make?"
"Will one sibling have power over another?"
"Be clear, be direct," she advises. "Worry more about making the right decision, not the fair decision." Once the decision has been made, it is vital to write it down and make sure the instructions and guidelines are crystal clear.
3. Try to avoid giving ownership to siblings who are not in the business – if at all possible. If that isn't an option, then limit their power to make management decisions.
Dr. Federer warns that the biggest mistake a business owner can make is leaving his or her business to a disinterested or disengaged child. "Part of owning a businesses is owning the responsibility of decisions that impact the people you employ," she explains. Whoever owns the business must be prepared for and capable of taking on that responsibility.
However, in some cases, none of the children are interested or engaged with the business. "For business owners who have no choice but to leave their business to disengaged children, it's important to be precise. Give your child stock and partial ownership – but make sure it's non-voting stock." If a disengaged child has non-voting stock, he or she will still benefit from ownership but will not impact management decisions, thus protecting your business and your employees.
4. Have family meetings to talk about these things openly early on. Don't be afraid to bring in a professional for advice.
The best way to prevent any dispute from happening is honest, continuous dialogue and conversation with your children. "I advise my clients to create a plan long before transitioning is even on the radar. They need to consider who might be best fit to run the business, who might be most interested and capable. An honest exchange with adult children can help answer those questions and make decisions easier heading forward."
Some situations are so complex that it is very difficult for those involved to reach a decision. "An outside advisor can help you consider options that may not be obvious to those who are entrenched in a difficult situation," Dr. Federer notes. The cost of bringing in an adviser is often greatly outweighed by the emotional drain and struggle that awaits adult children if the family business owner fails to take action.
FPMG is a performance management consultancy dedicated to guiding successful people to be their best. Based in Tampa, we help you uncover the non-financial issues that impact the bottom line. FPMG offers family business consulting, financial advisors succession planning, leadership development, and team building.