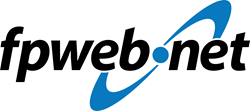 ST. LOUIS, MO (PRWEB) July 11, 2017
Fpweb.net, a SharePoint hosting and managed cloud services provider with a global infrastructure and headquarters in St. Louis, Missouri, now offers a $5,000 Microsoft Azure credit for SharePoint 2010, SharePoint 2013, or SharePoint 2016 on Azure.
SharePoint Azure from Fpweb.net combines the best public cloud for Microsoft SharePoint with the best SharePoint support. Azure allows pay-as-you-go server VM farm hosting that can spin up SharePoint sites instantly and rapidly scale. Fpweb provides live, USA-based support, a 30-minute response, 24/7/365 availability, and services that include development, Active Directory, workflow, migration, and integration.
Fpweb.net is a member of Microsoft's Cloud Solutions Provider and Partner Network programs. The first to host every version of SharePoint in the cloud, Fpweb has managed 1.9 billion SharePoint logins since 1999. Fpweb's SharePoint Azure includes the full lifecycle: Architecture, deployment, security, monitoring, support, and upgrades.
Visit fpweb.net/sharepoint/azure for more information and email sales at fpweb dot net or call 866-780-4678 to get started with a $5,000 Azure credit.