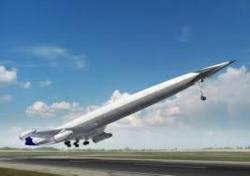 There are a number of ways to capitalize on this amazing trend, and "Sideways Oil" gives crucial advice on devising an investment plan to tap into fracking's 2012 boom.
Austin, TX (PRWEB) April 07, 2012
The revolutionary "super-drilling" technique for extracting oil and gas deposits has fracking stock companies forever changing how we view global energy. Fracking, or horizontal drilling that fractures underground rock, is releasing the previously unattainable energy supplies at record pace. Thanks to fracking, U.S. oil investing is once again both predictable and profitable.
Investing in fracking companies is attracting experienced investors, but without the proper research on which stocks are the most promising, they're left to fend for themselves. Last month's AbsoluteWealth.com article announced that Absolute Wealth and its Independent Wealth Alliance membership program are answering the demand for expert advice by publishing "Sideways Oil: How "Super-Drilling is Re-Establishing the U.S. as an Oil Power and How You Can Profit."
The informational Special Report provides investors with the information only energy industry analysts and oil insiders can contribute. It helps investors find the companies primed for continuous, stable, high-yield income which will result in profitable returns.
The article said oil and natural gas fracking is becoming a major part of the history of the energy sector, much like traditional drilling did generations ago. In fact, this date in history has significant importance in the timeline of oil drilling.
March 29 marks the birthday of the Father of the Petroleum Industry, Edwin L. Drake. In 1859, Drake drilled America's first commercial oil well outside Titusville, Pennsylvania. The American Oil and Gas Historical Society details Drake's innovation and recognizes his importance to the modern industrial world.
The success seen by early American oil drillers benefitted the Industrial Revolution, providing fuel to run factories, heat homes and accelerate the modernization of society. The Drake Well marked the beginning of oil's production. Now, more than 150 years later, fracking marks its future.
Studies, especially those from the U.S. Energy Information Administration, prove that the availability of shale gas should enable the U.S. to consume gas predominately supplied from within its borders. Fracking production should last for years, and eventually outpace consumption, leading to valuable reserves.
The investment timing couldn't be more favorable, the AbsoluteWealth.com article said. There are a number of ways to capitalize on this amazing trend, and "Sideways Oil" gives crucial advice on devising an investment plan to tap into fracking's 2012 boom.
Absolute Wealth is an expert team of real investors and advisors devoted to identifying winning strategies for exceptional returns. Members subscribe to the Independent Wealth Alliance for professional investment analysis and recommendations on the latest trends and progressions. For more, visit AbsoluteWealth.com.
Investments made with the assistance of Absolute Wealth's Special Report are guaranteed to see more success than with any other source of information, said the article. The all-inclusive guide advises investors on the fracking stock companies set for impressive earnings.